Friday, September 23, 2022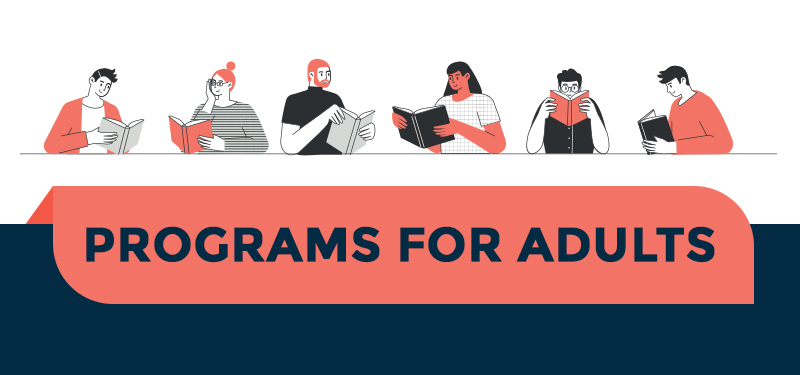 Cozy up to a great program this fall at the library! We have virtual and in-person author events, workshops for writers and gardeners, and great books to read with friends!
#Upcoming Lit Chats
Join us for a Lit Chat Interview with Christy Award-winning author Kristy Cambron, writer of historical fiction including her latest, The Italian Ballerina. Cambron will be in conversation with New York Times bestselling author Madeline Martin on Tuesday, October 4 from 12-1pm, online via Zoom. Register here!
The Duval Comic and Zine Fest on Saturday, October 22, brings three great author events! Join us for a Lit Chat Interview with zinester, podcaster, and author Jim Rugg broadcast live from our Duval Comic and Zine Fest! Jim Rugg will be in conversation with local podcast creator Badr Milligan of The Short Box about all things comics and zines at 3:30pm. Register here!
You can also check out two shorter Lit Chat Author Talks with authors Kiana Blaylock (at 12:30pm) and Emma Jensen (at 1:30pm), talking about their creative processes. Click the author's name to register for their event!
#Upcoming Writer's Labs
Check out three great writing workshops this month!
On Saturday, October 1, at 10:15am at the Main Library, writers will celebrate 6 years of Authors Roundtable and meet fellow authors. Register for the event here! 
On Saturday, October 8, at 10:15am at the Bill Brinton Murray Hill Library, author Darlyn Finch Kuhn will teach a workshop called "Change the Names and Make Stuff Up", about turning real life experience into fiction. Register here!
On Friday, October 14, at 12:05pm at the Main Library, join the Authors Roundtable for a Lunch and Learn on Writing for Children. This meeting will provide writers with the basics for "How To" monetize your work and how to apply these lessons to your specific needs. Register here! 
#Upcoming Life Lit Programs
Join us this month for a UF Extension Office workshop on Tuesday, October 4, 6 p.m., at the Maxville Library. Learn about taking cuttings to create pass-along plants to share with friends and neighbors! Register for this workshop here, and check out all of our upcoming Life Lit programs and register on our event calendar!
#Upcoming Book Clubs
Looking for a great group to discuss books with? Check out one of the Library's fourteen book clubs meeting in October! From non-fiction to romance, science fiction to literary fiction, there's a club for everyone!
#Jax Stacks Reading Challenge
The Jax Stacks Reading Challenge is for anyone who wants to read more books, read outside their comfort zone, or find a community of readers looking to do the same! Books written by our Lit Chat authors or read by our monthly book clubs count for two (or more!) of the categories for the challenge. Learn more and sign up for the challenge here!