The Conference Center at the Main Library located in downtown Jacksonville, Florida rents meeting spaces to both public and private sector individuals, groups and organizations for training seminars, musical performances and recitals, weddings and business meetings. Call or e-mail the Conference Team, at 904-255-6198 or jplconference@coj.net, to learn how JPL's Conference Center at the Main Library can help you with your event.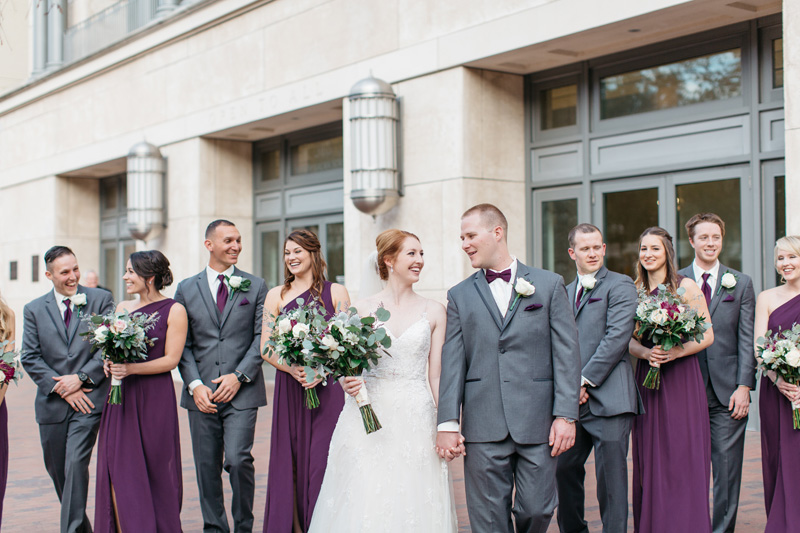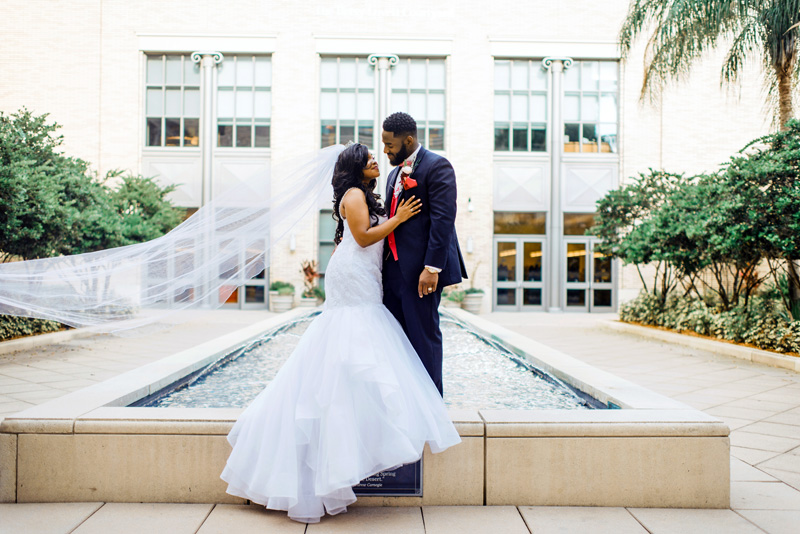 #WELCOME TO THE CONFERENCE CENTER AT THE MAIN LIBRARY.
Whether you're planning a business seminar or the wedding of your dreams, the Conference Center at the Main Library is the ideal setting for your special event. Our dedicated team has a wide variety of event experiences, and will help guide you every step of the way.
Set in the heart of downtown, our unique venue spaces are designed to accommodate a small intimate party to a large affair. With 20,000 square feet of sophisticated space dedicated for special events, the Conference Center at the Main Library has something for everyone and for every function.
#Hicks Auditorium
With seating for 391 people, the Hicks Auditorium is great for movie screenings, concerts, plays, lectures, and award presentations. The auditorium features an acoustically-accurate sound system, a presentation stage, and comfortable theater seating. It is equipped with assisted listening devices.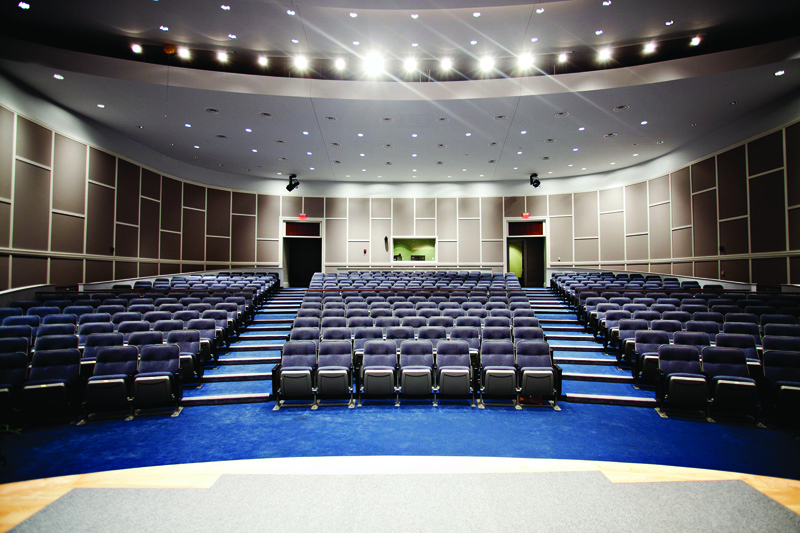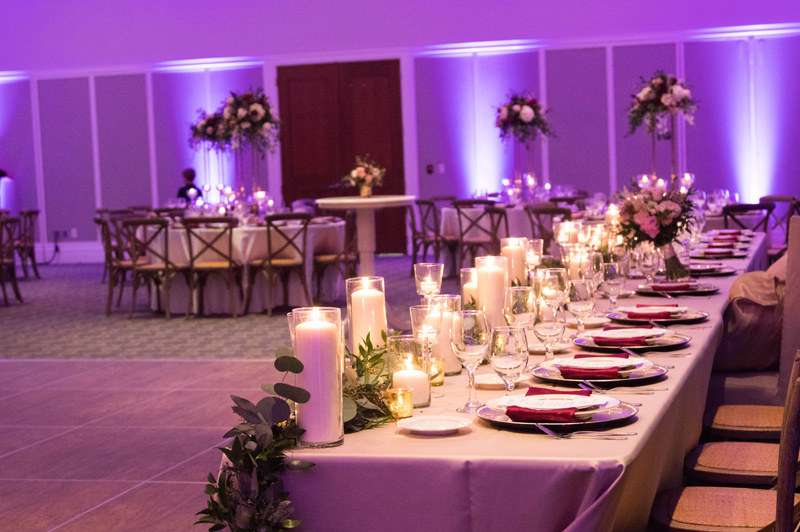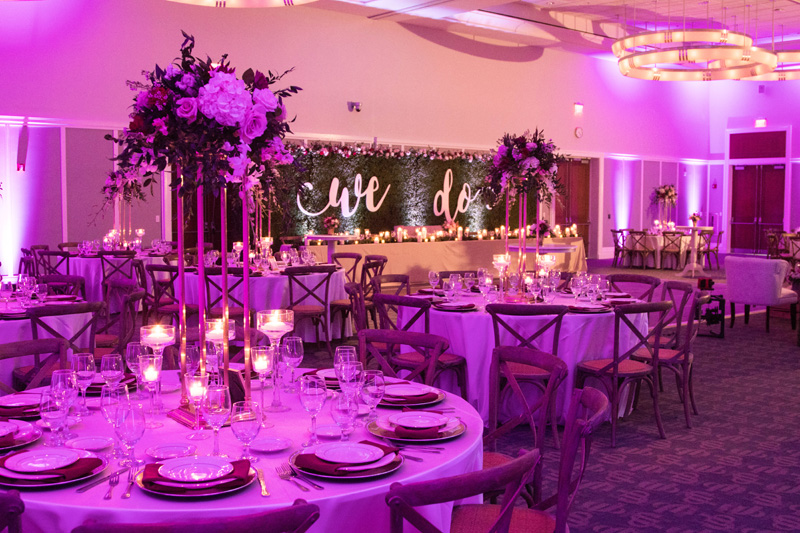 #Multipurpose Room
This space epitomizes how form follows function at the Conference Center at the Main Library. You can choose to use the entire room, or opt for just a section; this versatile multipurpose space configures to different sizes to suit your needs.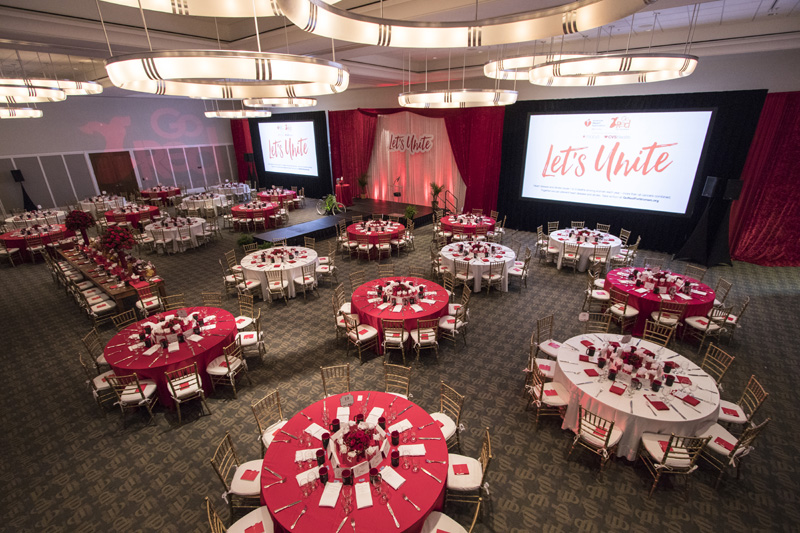 #Pre-Function Gallery and Cocktail Area
With elegant high ceilings and unique chandeliers this versatile space is ideal for a welcome reception, cocktail hour, or wedding ceremony. It's an inviting, convenient place to gather before moving to the Multipurpose Room or Hicks Auditorium.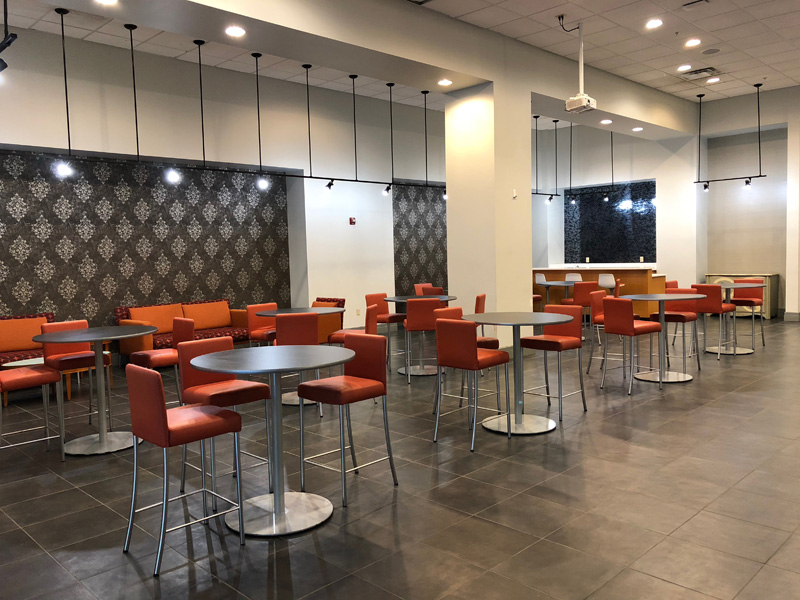 #The Lounge at 303 North
This upscale modern space is perfect for an intimate party. It features a bar, comfy sofas, and high tops with stools to encourage socializing and networking.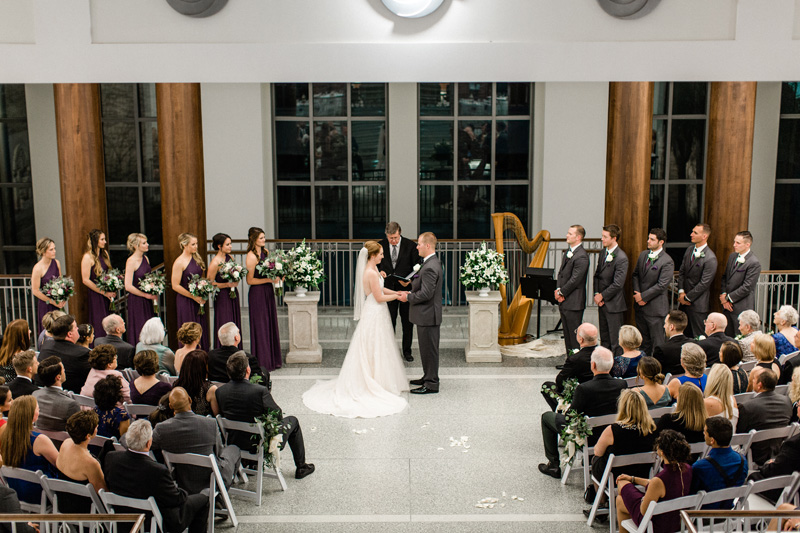 #Grand Staircase and Third Floor Atrium
The Third Floor Atrium - with its grand staircase and vaulted ceiling - makes for a stunning bridal entrance. The Second Floor Atrium used as a cocktail space, is included with the rental of the third floor.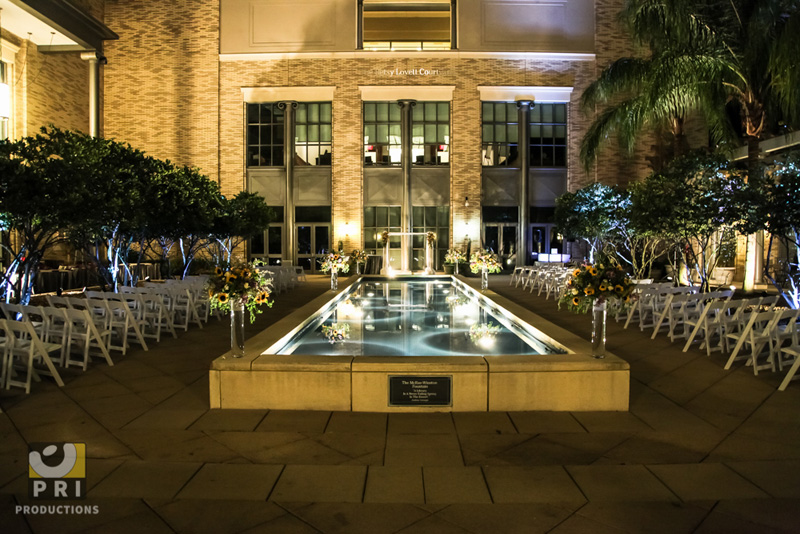 #Second Floor Atrium and Betsy Lovett Courtyard
Landscape meets cityscape in an outdoor space highlighting a stunning water feature. It's perfect for your wedding ceremony, reception or gala. Bathed in natural light, the Second Floor Atrium adds to any occasion for a cocktail hour or welcome area.
#Included
A full catering kitchen equipped with standard warming ovens, refrigerator/ freezer and preparation space. Two additional prep kitchens for catering and serving are conveniently located on the Conference Level and near the Courtyard and Atrium.
Variable lighting controls so you can set the mood you want, or bring up the house lights for a big finale.
Audiovisual, presentation and multimedia technology.
Choose from a wide range of equipment and furniture included with your room rental.
Professional security available; the safety and privacy of you and your guests is a top priority.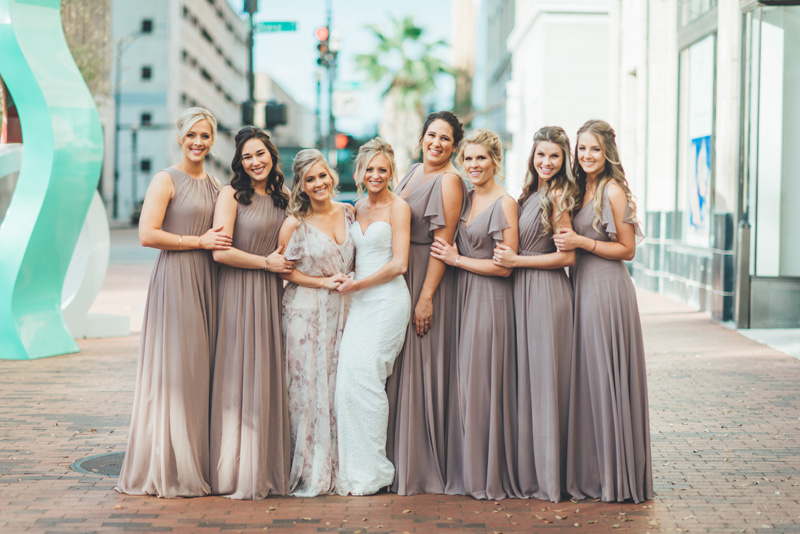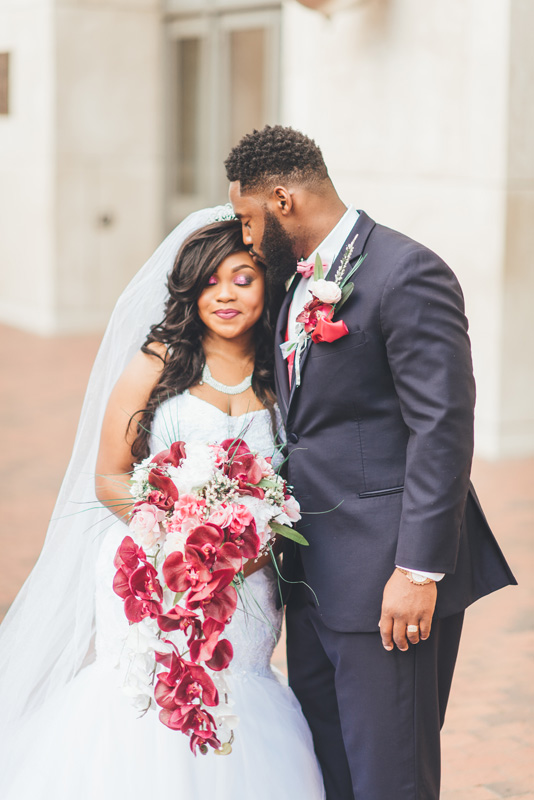 #Photos
For wedding, engagement and anniversary parties, the photo possibilities are endless. The expansive interior is impressive with magnificent art, massive columns, modern chandeliers, and architectural details at every turn. Besides the grand staircases, you can take beautiful photos in the Morris Ansbacher Map Room amid rows of books or on the balcony against a romantic skyline sunset. The Main Library downtown and its surroundings never fail to inspire artistic and imaginative photos.
#Directions
The Main Library is located downtown between Laura and Main streets. To access the Conference Center's auditorium, meeting or multipurpose/banquet rooms, you may use the convenient Main Street entrance or the front entrance on Laura Street and proceed down the stairs. The Lounge at 303 North is located to your left as you enter the building from the Laura Street entrance.
#Parking
Parking meters are located on the north, west, and south sides of the building. There are also plenty of parking options available around downtown near the Main Library. For those who prefer to park in a garage, the Duval Street Parking Garage is located across the street on the north side of the library. For more parking options, visit downtownjacksonville.org.