Jacksonville Public Library's new Mobile Print service is designed to suit the way you work. Now you can send print jobs from wherever you are—within the library, at home, or on the road—from any Internet-connected device to the library's print management system. All you need is a library card!
After an initial setup and adding funds to your library account, you simply print and then visit any of the library's 21 locations to release your secured print job and be on your way.  (See Printing Costs below.)
Setup
1.  Go to the print center website:  https://jplprintcenter.coj.net/myprintcenter and log in using your Username and PIN. Your library card number is your default username and your password is your library account PIN.  If needed, please ask for help at an Ask Here Desk.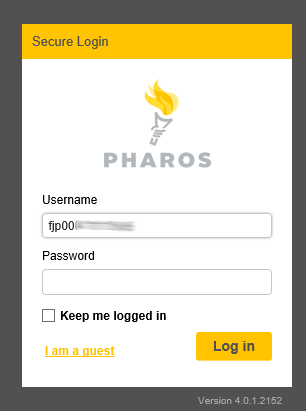 2.  Once logged in, check to see if you are on the Job List or Activity page in the top left corner of the screen.  You will need to be on the Job list page, as the picture below shows. The second picture shows the full web page.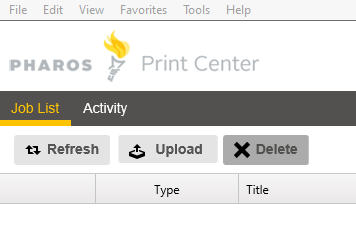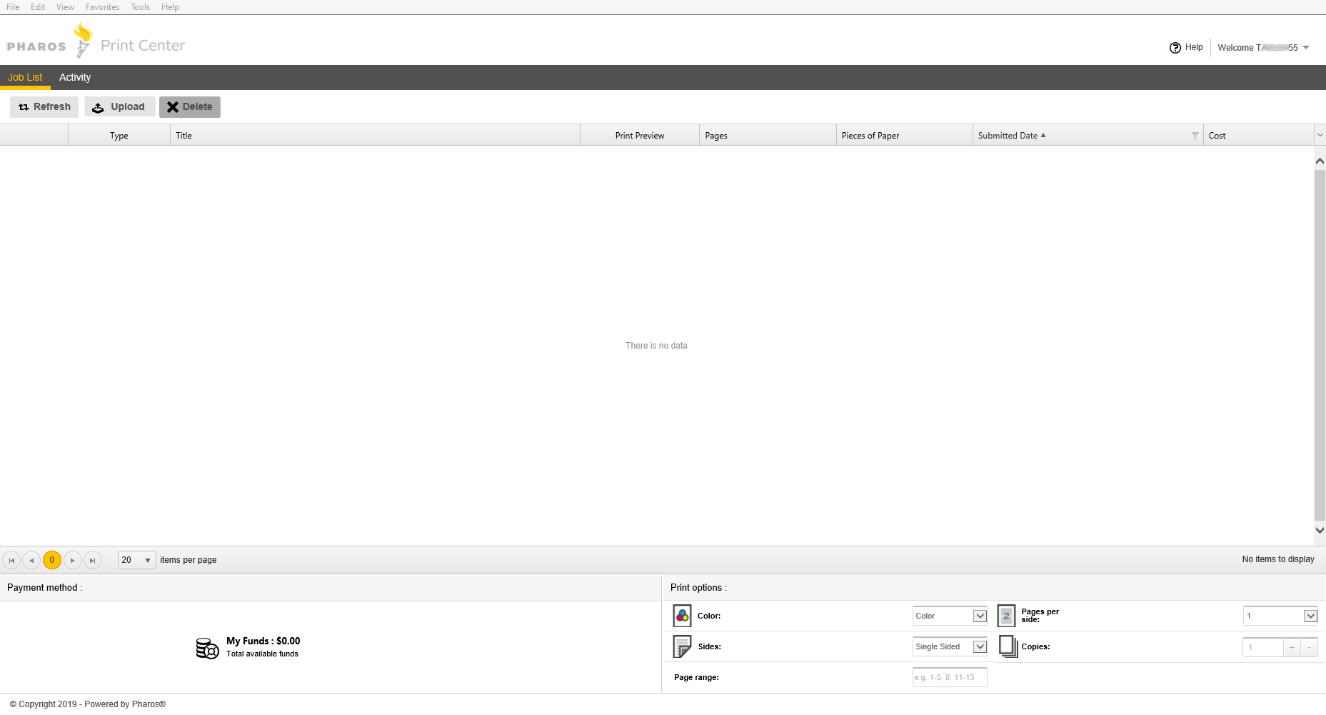 3.  Hovering your mouse cursor over the Upload button will display a list of supported file types: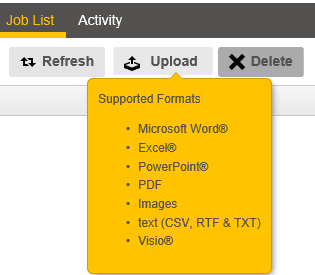 4.  Clicking on Upload will open a dialogue box where you can search for a file to upload.  Browse to find the file that you wanted.  Click on the file to select it, and Open to upload the file to your Mobile Print Account.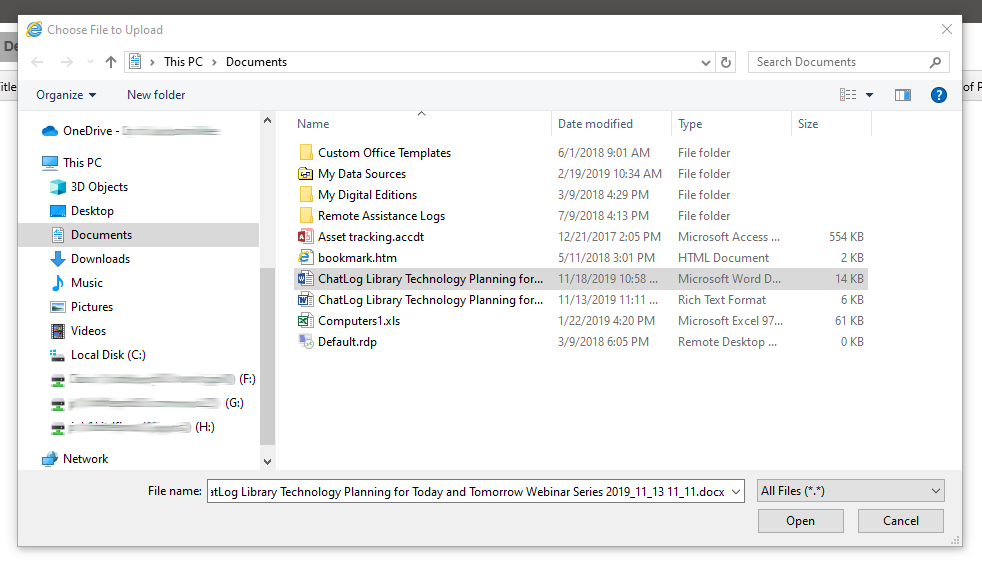 5.  Once you have uploaded a file you will be returned to the Job List screen.  Note that your print job is now listed.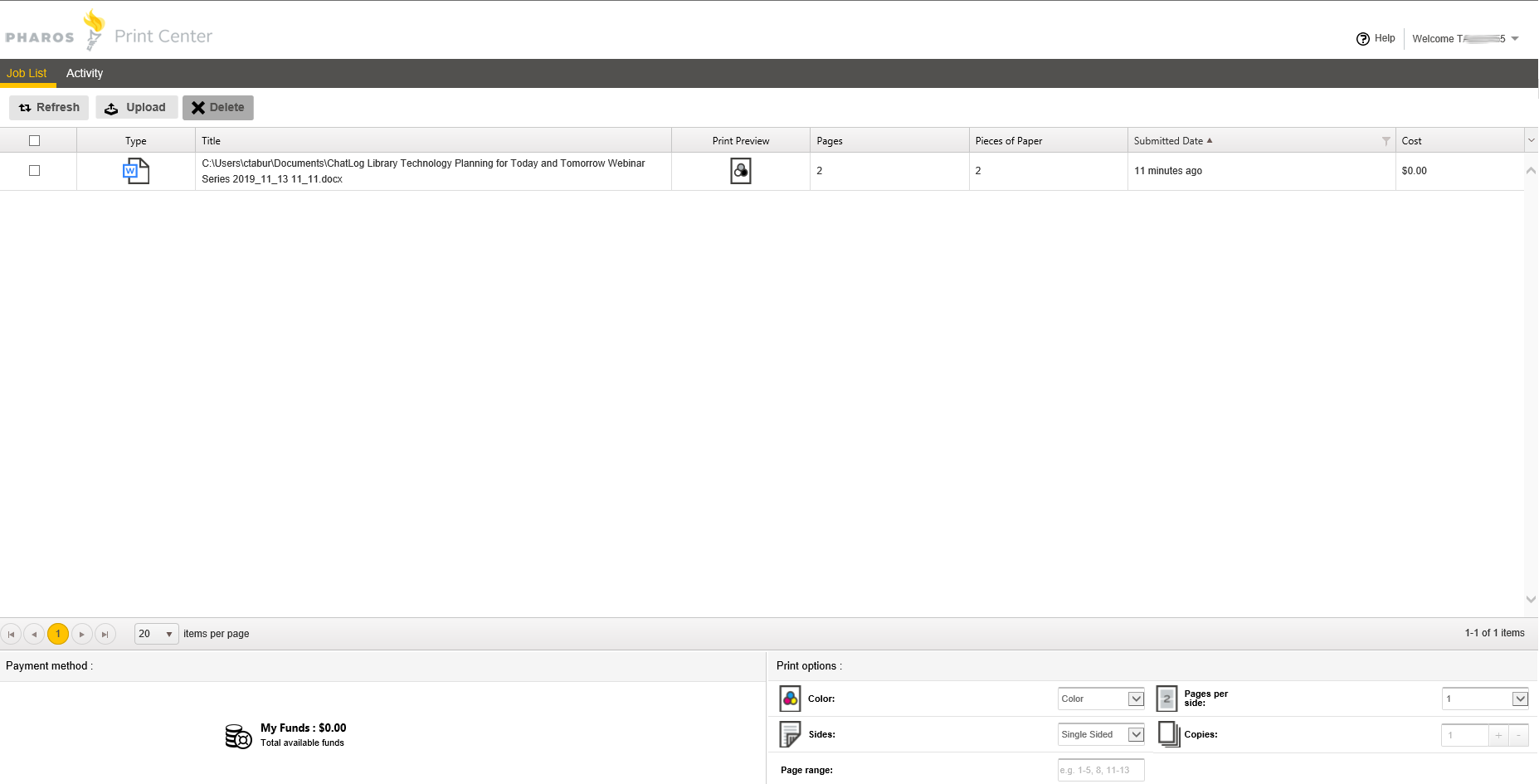 6.  Across the bottom of the screen you can change your print job from Black and White to Color (assuming the original has color), and access various other options.


7.  If you find that you have uploaded the wrong file, you can select the item and then click the Delete button next to the Upload button.

8.  You can even see a preview of your print job by clicking on the icon under the Print Preview heading.

9.  Once you are happy with your print settings you can now go to the nearest Library branch, and use any of the public printers.  Be sure to have your library card with you!  Please note, you can visit the Circulation desk or one of our Virtual Cash Acceptor machines to put money on your card to pay for your print job.  The cost is $0.15 per black and white page, and $0.50 per color page.
Get the App for Apple or Android devices