#Google Maps and Location Services
You may find yourself going to a lot of new and different places during the pandemic, or you may be staying inside more and calling places for takeout options. Either way, Google Maps has you covered with a variety of maps, directions, and other useful options. Check it out!
#How do I use Google Maps?
Open Google Maps on the internet by going to maps.google.com or downloading the Google Maps app on your smart phone or tablet.
#On a computer you can:
Open a web browser then in the address bar enter in maps.google.com.
Once on maps.google.com you can search for a location by name or address.
You can set your view to topographical maps, street maps, and satellite views by choosing the correct view.
Street Map View: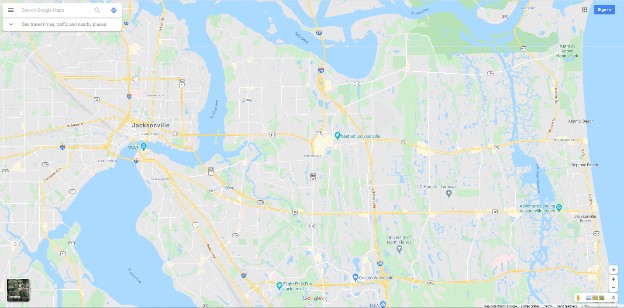 Satellite Map Overlay: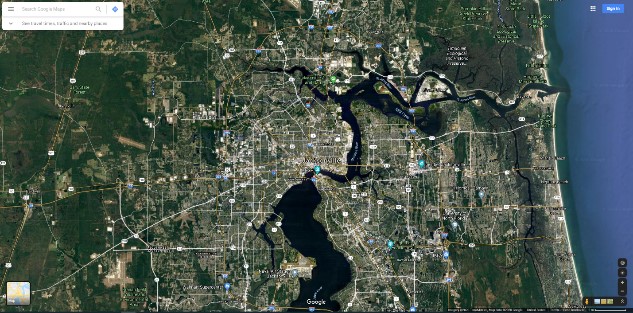 To find a location, you can search for a place by name or address: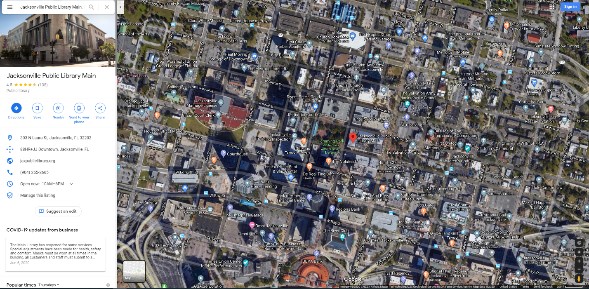 Get directions to a location using maps by entering starting location and ending destination: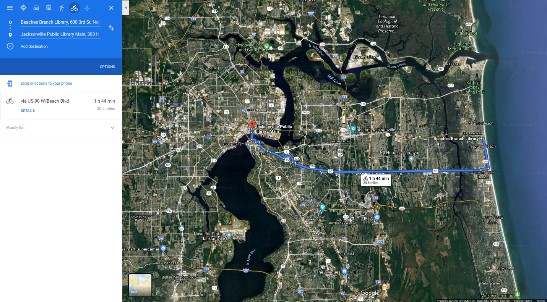 Public Transportation: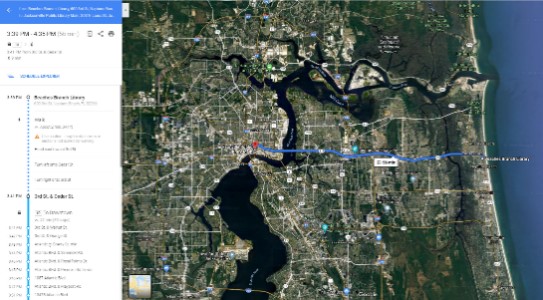 Route options include avoiding tolls and highways or finding places along your route like food, gas, parking and more.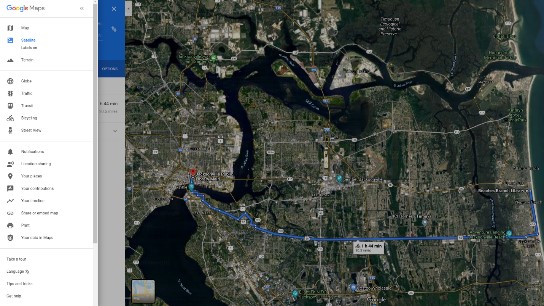 You can use a function called Street View in many places to see what the location you're interested in looks like – never miss a well-hidden store or driveway again! In some places Google will also let you see previous Street View images of the same location, just choose what year you want to see the area and if it is available you will be able to see how things have changed or in some cases not changed. 
#Using the Google Maps app:
You can do everything that you can do on a computer on the Google Maps app, but the app also has some helpful features that use your current location or enhance your experience along your drive.
If you're going out to a restaurant or business, you can open their page in Google Maps to find out when they're usually busy, if they're busy right now, and what their open hours are (although these may be different due to the pandemic). Some locations also have an estimate of how long people usually spend in that location, so you can decide if you really have time to go there today.
When you get to your location, you can mark where you parked your car. Tap the blue dot that indicates your current location and when the menu pops up select "Save your parking".
If you're meeting up with someone, you can share your location with others for a set period of time or send them a link to see where you are and when you are scheduled to arrive at your meeting place. If you are logged in click the circle that has your photo or initial or the  button to access more options depending on the operating system and app version.
If you're going for a long drive or to a new area where you might have a spotty data connection, you can download a map of an area to use when you do not have cell connection by selecting download offline maps to save the map to your device. To download the map, go to the location when you have connection to the internet then open the settings menu and choose offline maps to allow that map to be downloaded to your device.
While you're driving, Google Maps will show you speed limits for the area if known. This is helpful if you keep missing the speed limit signs on the road, but be aware that the limits listed in the app are not always correct. The app will also estimate how long it will take you to arrive at your destination based on current traffic reports by many sources including other users and the news.
For fun, you can change your icon from just a little blue dot to an icon like the little red car in the image below by going into the settings menu.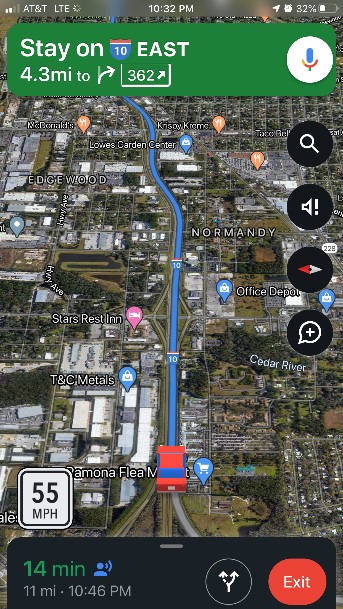 If you worry about your safety, set some favorite places. If you sign into your Google account on your mobile device to use Google Maps you can set or save favorite locations like Home and Work, and you can also save places you go to often or places that you've never been to before. These saved locations are helpful to ensure that you never have to take the risk of asking a stranger for directions.
You can also have Google Maps track location data all the time, rather than just while you're using the app. This is helpful if you lose your phone, as you can log into the associated account and see where the phone is on a map. You can also use this feature to help track mileage for travel, especially if you have to travel for work using a personal vehicle. Google will track your driving all you have to know is the days that you traveled and there in your history is the mile.age that you traveled. You can then use that data to fill in the forms that you need to. You can find this by going to Google Maps Timeline.
If you don't want Google tracking your location, you can turn this off in your settings as well.
If you would like to learn more about Google Maps and other cool things you can do with your smartphone, check out our next Smartphones and Tablets online class!