Wednesday, April 26, 2023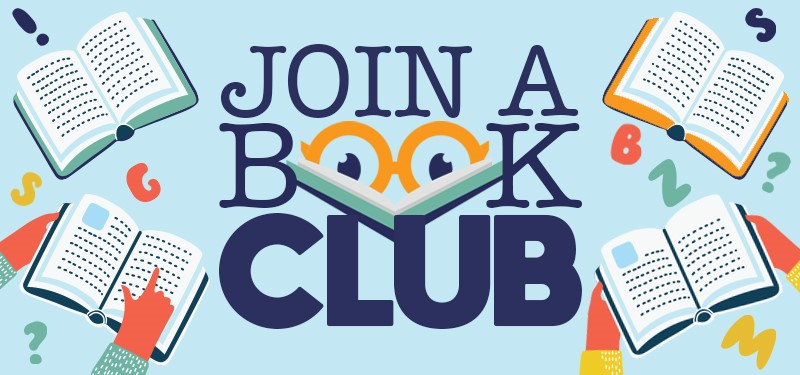 May is a really fun time for comic book fans. The first Saturday of the month is Free Comic Book Day (at participating comic book retailers). Over 2000 stores take part annually!
Of course, you can check out comics for free any day at the Library (or download them instantly on your favorite device with Hoopla)! Plus, you can meet other comic fans at Willow Branch Library for ComiClub to talk about a wide variety of comics and graphic novels. In addition to superhero comics, they also discuss horror, slice-of-life, nonfiction, and other genres! Beyond the Panel, another graphic novel book club is coming soon to Pablo Creek Library!
#Stay Connected 
Keep up with all of the Library's Book Clubs each month with our blog. Or, sign up for our monthly Book Club email on the Library U enrollment page so you never miss a meeting.
---
#Get Rewarded for Reading
You may have heard about Jax Stacks, our year-round reading challenge for adults. Or the fact that you can earn cool prizes for completing at least 12 of the 16 categories. But did you know it has its own book club?! And that's not the only thing different about Jax Stacks. The location of the club changes every few months, allowing you to connect with fellow readers all across Jacksonville. 
Get monthly Jax Stacks book recommendations to fulfill your chosen categories on our blog or by email or by requesting a personalized booklist.
Discussing: "A book written by an author when they were under 30." 
#Beaches Branch Library (note the new location)
Monday, May 1 @ 6:30 p.m.
---