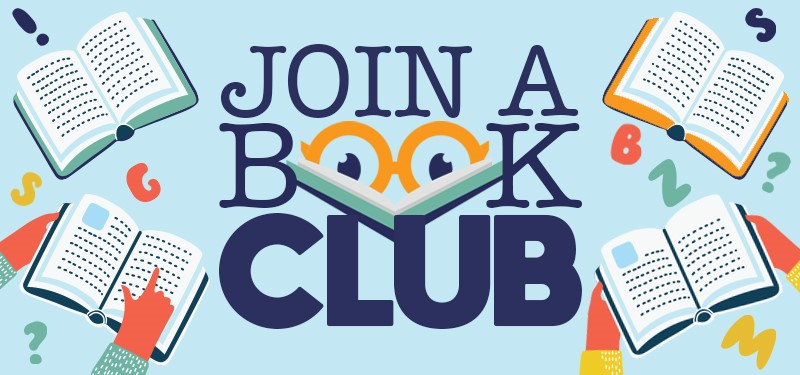 #Are You Ready for Book Fest?  
Just in case your TBR pile isn't big enough: Jax Book Fest is back September 22-23 at the Main Library! Not only is this your chance to meet #1 New York Times bestselling authors Joe Hill and Angeline Boulley, but there will also be DOZENS of local authors set up throughout the Conference Level and first two floors. It's a book lover's dream!
Plus, you can bring the kids to meet bestselling and award-winning author/illustrator Dan Santat - best known for The Adventures of Beekle: The Unimaginary Friend and Disney's The Replacements. In the meantime, don't close the book on our Library Book Clubs! We've got some great reading recommendations this month that you're going to want to check out!
---
Never miss out! Get book club emails, program reminders and more! 
---
#Have You Taken the Challenge?
You may have heard about Jax Stacks, our year-round reading challenge for adults. Or the fact that you can earn cool prizes for completing at least 12 of the 16 categories. But did you know it has its own Book Club?! And that's not the only thing different about Jax Stacks. The location of the club changes every few months, allowing you to connect with fellow readers all across Jacksonville. 
Get monthly Jax Stacks book recommendations to fulfill your chosen categories on our blog or by email or by requesting a personalized booklist.
This month, we'll be discussing: "A book with a non-human protagonist." But you can talk about any book you're reading for the challenge or any category you need help with.
#Southeast Regional Library
Wednesday, September 13 @ 7 p.m.
---