#Jax Book Fest 2023
Jax Book Fest is back and better than ever! Join us for not one but two bold, bookish days - back-to-back this September 22-23 at the Main Library!
This year, we're adding a WRITER'S DAY on Friday with FREE workshops on writing and self-publishing, networking opportunities with local writer's groups and so much more! Plus, we'll have an awesome lineup of bestselling and local authors on Saturday for the MAIN EVENT!
#Featured Authors
---
We are pleased to announce that Joe Hill, the #1 New York Times bestselling author of NOS4A2, Horns, The Fireman, Heart-Shaped Box, and Strange Weather will be joining us for both days of Jax Book Fest 2023 and as our keynote Lit Chat speaker!
Much of his work has been adapted for film, including Horns (starring Daniel Radcliffe), the Blumhouse smash The Black Phone (adapted from his short story), and Locke & Key, a hit Netflix series based on the Eisner Award-winning comic he co-created with artist Gabriel Rodriguez.
But that's not all! We are equally excited to announce that Angeline Boulley, the New York Times bestselling author of the young adult novel that took BookTok by storm, Firekeeper's Daughter, and Dan Santat, the Caldecott Medal award-winning and New York Times bestselling author and illustrator best known for his children's book The Adventures of Beekle: The Unimaginary Friend, will also be joining us on September 23!
#WRITER'S DAY Schedule
---
Are you an aspiring author? Want to see your book on the library's shelves? Join us Friday, September 22 from 10 a.m. - 3 p.m. for publishing workshops, Writer's Labs, networking with local authors and more!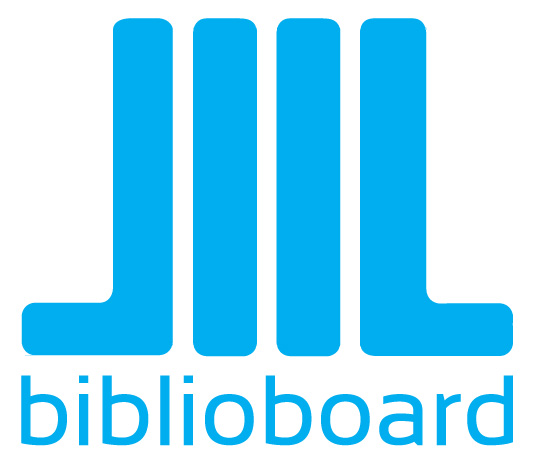 Our partners at Biblioboard will be offering FREE one-hour, hands-on workshops on how to format and publish your manuscript using Pressbooks. With this FREE online tool, you can submit your e-book to the Florida Indie Author Collection or get your manuscript ready for on-demand printing. Whether you want complete control over your own content or the ability to collaborate with other authors and editors, Pressbooks might be just what you've been looking for!
Choose the workshop that best fits your schedule: 10:30 - 11:30 a.m., 12:15 - 1:15 p.m., or 2-3 p.m.
---
#Hands-On Workshops (Limited Seating)
#Lecture-Style Workshops (in the Hicks Auditorium)
---
#Networking Space - Sponsored by Authors Roundtable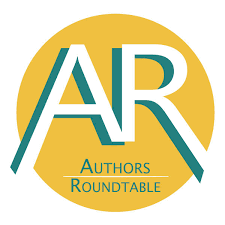 Looking to make friends with and learn from other local authors? Want tips for how to get your book in the Library's Local Author Collection? Need help with writing, editing, publishing or marketing? Drop by anytime on Friday from 10 a.m. - 3 p.m. in the Conference Center Learning Space (across from the Center for Adult Learning) for networking and resources or join them the first Saturday of every month here at the Main Library (or live on Zoom). 
Authors Roundtable is a local 501C3 that supports authors in reaching their highest potential by hosting educational forums, workshops, classes, and events. All genres are welcome.
#MAIN EVENT Schedule
---
Looking for your next favorite book series? Do you think authors are the best kinds of celebrities? Join us on Saturday, September 23 from 10 a.m. - 3 p.m. for Lit Chat Interviews for all ages, a Local Author Reading, scavenger hunts and drop-in activities for kids and teens.
You'll also find DOZENS of local authors set up at tables throughout the Conference level and the first two floors of the Main Library! That's three floors full of authors to explore!
#Saturday Event Parking
The Duval Street Parking Garage is charging just $3 for the day. Street parking is free on the weekend.
#Lit Chat Author Talks
#Book Signings
Our featured authors will sign books for one hour after their respective Lit Chat programs. You may bring a copy from home, purchased from your favorite bookstore. There will also be a local bookseller on-site with a limited number of copies for sale.
We will also be giving away a very limited number of signed posters to those who get all six stamps in their Jax Book Fest Passport. So, get here early!
---
#Local Author Readings
Looking for Florida authors to support? Join us between 10:30 a.m. and 1 p.m. in room G4 (on the Conference Level) where each of our community partners will get a chance to spotlight an author from their group. Authors will have about 15-20 minutes to tell you a little bit about themselves (and their work), read a passage or two from their book, and take a few audience questions.
#Kids Programs and Activities
Pick up your free Art Kit (while supplies last) before or after the Lit Chat Author Talk with Dan Santat. These kits have all the supplies you'll need to make your very own "unimaginary" friend at home!
Our friends at the Early Learning Coalition of Duval are also hosting a Drop-In Book Making Craft Activity in the Arts and Crafts Room (inside the Children's Department). There will also be a Balloon Show in the Conference Center, face painters in the Courtyard, scavenger hunts and more! 
#Talented Teens Showcase
We're giving the spotlight and a mic to some talented local student writers in the Teen Room!
#Community Partners
---
---
#Are You a Local Author?
Whether you're tabling at Jax Book Fest this year or not, this is a great time to Submit your Book to the Local Author Collection or Market Your Book to the Library. You can also donate your e-book to the Indie Florida Collection on Biblioboard Library by using Pressbooks or Indie Author Project.
We also have an Open Call for Zines and Self-Published Comics as well as an event celebrating the DIY and printed matter community! Join us for Duval Comic and Zine Fest (held annually in June). There's also a monthly Zinester Meetup at the Main Library on the first Wednesday of the Month (during Art Walk). Or, you can drop in Saturdays from 9:30 - 11:30 a.m. at Main Library for Saturday Morning Cartooning.
---
Be the first to know about upcoming Lit Chat author talks, Writer's Lab workshops, and more! 
---