#Find a Storytime Near You
Make plans to read, play, explore and have fun with other Pre-K friends and families this summer at the Library! We've added some extra special JaxKids Book Club summer storytimes every week just for you. Grab your friends and join us for storytime and activities based on your JaxKids Book Club books!
#Monday Morning Storytimes
Join us every Monday (June 12 - July 24) at Southeast Library at 10:15 a.m. for stories and activities focused on promoting early literacy for children and their families.
#Saturday Afternoon Storytimes
Find a JaxKids Book Club storytime at various Library locations across Jacksonville in June and July
#Download Pete Coloring Pages!
Click on Pete (or Pirate Pete) to download a coloring page. Then, bring Pete along with you to storytime! 
---
The JaxKids Book Club (JKBC) was established in 2005. It provides access to books and promotes literacy and a love of reading to all children throughout Duval County. The JaxKids Book Club has everything kids and their families need to make learning and reading fun.
#Get Your FREE Books
Backpacks are distributed to all Duval County VPK students (public and private) automatically. If a child doesn't receive a backpack through a VPK, they may get one at any Jacksonville Public Library location, while supplies last.
---
#Never Miss an Event 
Sign up for Library Academy: Little Learners and other email newsletters at: bit.ly/JaxLibraryUpdates
---
#Find More Storytimes
You want your child to have all the tools they need to start school. Here's the toolbox! We start with a story that your child will love, and add music, get everyone up and moving and then we sprinkle in other fun to make it all stick. We're saving a spot for you!
---
#Storytime... Any Time!
#Traveling Tales Book Bundles & Activity Kits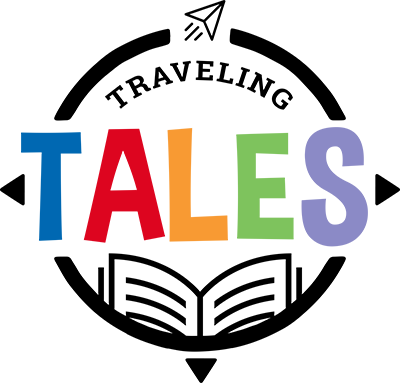 Have you ever thought to yourself, "I wish the library offered more storytime programs to fit our busy schedule"? Traveling Tales are a collection of convenient book bundles and activity kits for preschoolers, ages two to five, that you can take home! Parents, caregivers and educators: Get your preschoolers ready to read and ready for school with help from the Library! Materials for each theme are contained in a sturdy bag and can be checked out with your library card. 
Just pick a theme and get started!
#Each kit contains:
5-7 carefully selected children's books
Puppets or other interactive manipulative
A complete flannel board story, song or rhyme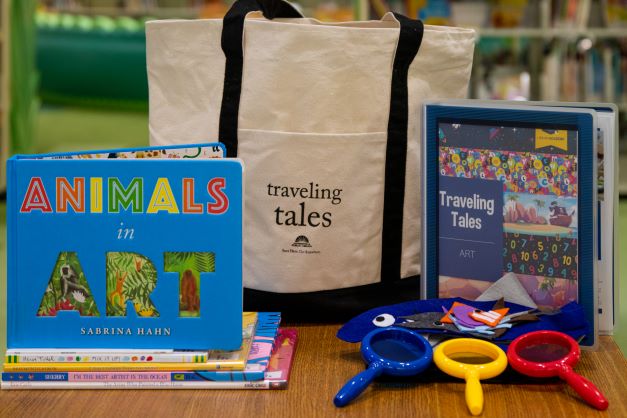 ---