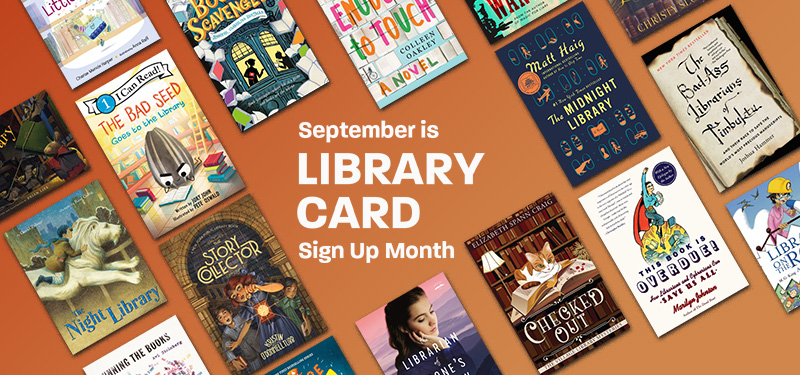 #Books For All Ages About Libraries or Librarians 
The last few years have been years like no others, but libraries have been there to help us get through them. From providing much-needed joy through an endless amount of reading material to offering socially-distant services like our Lit Chats and Writer's Labs, libraries have been a constant source of support for countless people.
September is Library Card Sign Up Month, and to show how valuable libraries and their staff can be, we've put together a list of books for adults and children that feature librarians or take place in a library! These books have a surprising amount of action and drama, especially for a setting that is usually associated with quiet. Turns out, librarians and libraries are often the hidden MVPs!
We hope these stories inspire you to get a library card and to visit the library to explore all the Library has to offer, like new books, access to technology, and educational programming.