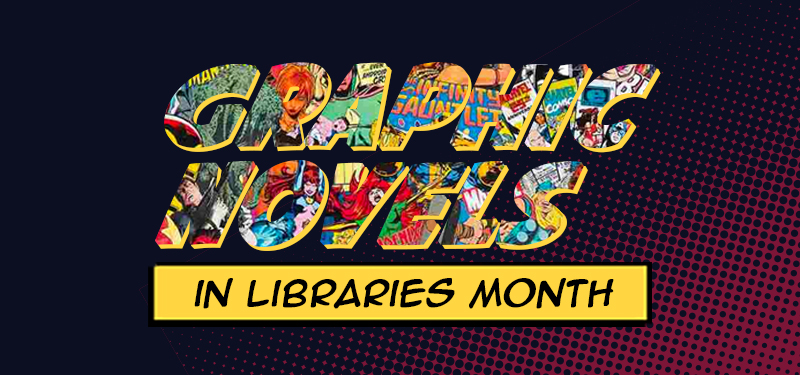 #Comic BOOK IT to the Library!
July is Graphic Novels in Libraries Month! Started in 2019 to bring attention to and promote the growing graphic novel and comics collections in our nation's libraries, the month-long celebration coincides with the world's biggest fandom event, San Diego Comic Con.
#More than superheroes
In addition to highlighting collections and their accessibility through digital library apps like Hoopla, Graphic Novel Month is a great opportunity to show the range of formats, genres and characters these mediums have to offer.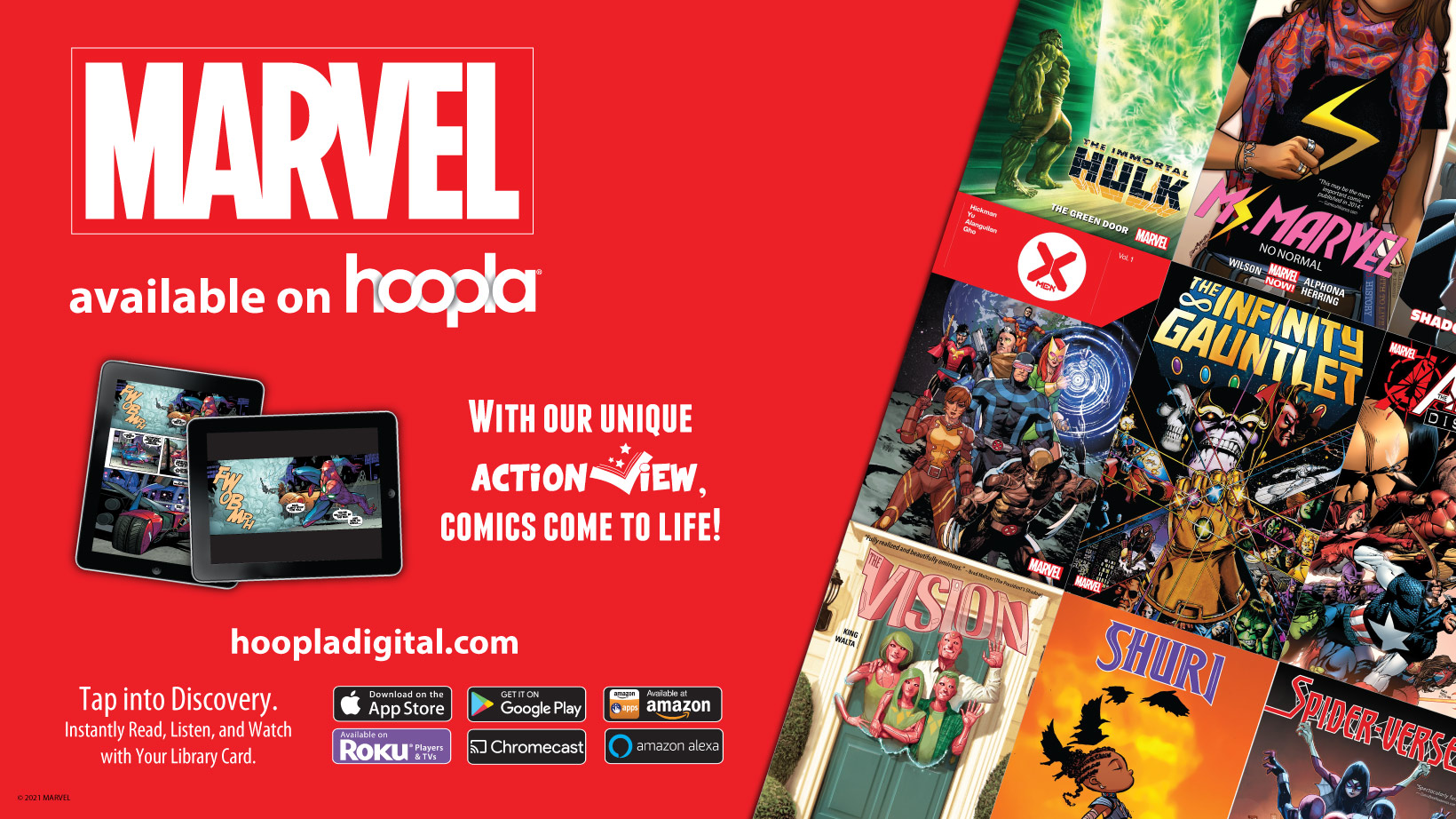 But for every superhero comic like Ms. Marvel, there's also a ton of high fantasy, historical fiction or even slice-of-life stories. Looking for ideas and recommendations? Talk with other fans at our monthly ComiClub Book Club at Willowbranch.
#Reading 20 minutes a day paves the way!
Every summer, the Library encourages children and their parents to track their reading, offering free books and other prizes. Why? It's a great way to avoid summer slide and make sure your kids are set up for academic success each Fall. And kids love reading comics and graphic novels!
#Real books, real benefits
Not only are comics a relatively quick read, giving kids a sense of accomplishment, they help build visual literacy and vocabulary! A University of Oregon study found that comic books average 53.5 rare words per thousand, compared with an average of 30.9 rare words per thousand in children's books.
The library has some great age-appropriate titles, even for your youngest readers! Check out Kitty Quest by Phil Corbett and Cat Ninja by Matthew Cody.
#The kids can't have all the fun
Don't worry! There are tons of great titles for teens and adults, too! Explore graphic memoirs like 2015 Newberry Medal and Coretta Scott King Award Honor book The Crossover by Kwame Alexander. Or, you can find great non-fiction titles like Run by John Lewis, the late Civil Rights icon and congressman.