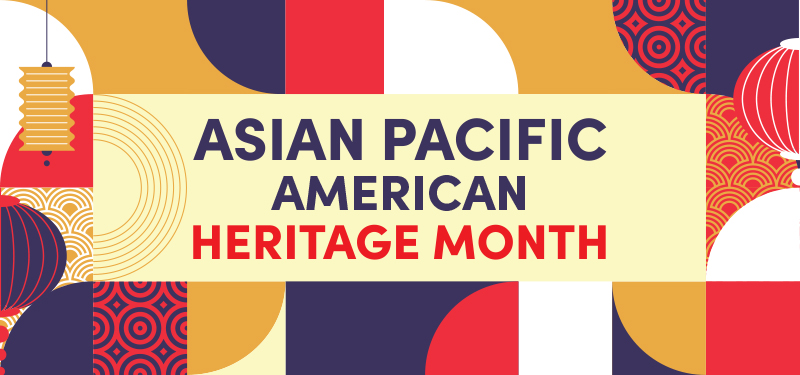 #Celebrate Asian and Pacific Islander Americans
Every May, the U.S. pays tribute to the generations of Asian American and Pacific Islanders who've become a part of this country's history. What better way to celebrate than with books about these rich, diverse cultures?
You can also celebrate with us at our next Screening Room this Wednesday, May 4 at 6:30 p.m. at Pablo Creek Regional Library. Watch the first episode of PBS' Asian Americans series! After the film, you'll hear from guest speaker Dr. Tes Tuason from the University of North Florida who will talk about community building, identity, and cultural education in Asian American communities.
#Amy Tan's Legacy
If you haven't read The Joy Luck Club or any of Amy Tan's other books, now is a great time to discover why this New York Times bestselling author's first novel was such a breakout success and adapted for the big screen in 1993. It centers around the experiences of Chinese American immigrants and, like many of the books in this month's booklist, the relationships between mothers and daughters.
More recently, the author appeared in the 2021 Netflix documentary Amy Tan: Unintended Memoir which focuses on her relationship with her own mother and how that's impacted her life and work.
#Mother Figures
Writers like Crazy Rich Asians author Kevin Kwan were hugely influenced by Tan and his book also became a bestseller and a major motion picture. Both were celebrated as ground-breaking for both their Asian American representation and for challenging stereotypes about mother-child relationships in American and Asian cultures.
#Memoirs
Korean American author and indie rock star Michelle Zauner's powerful memoir Crying in H Mart is yet another story of mothers and daughters. It was only after her mother's diagnosis of terminal cancer that Zauner began to appreciate the gifts of culture, food, language and history her mother (and grandmother) gave her and to realize how they had shaped so much of her identity.
Minor Feelings: An Asian American Reckoning by award-winning poet and essayist Cathy Park Hong explores this idea of an Asian American identity and its implications within the wider American culture and experience.
For more amazing Asian Pacific American representation, check out: