Wednesday, April 20, 2022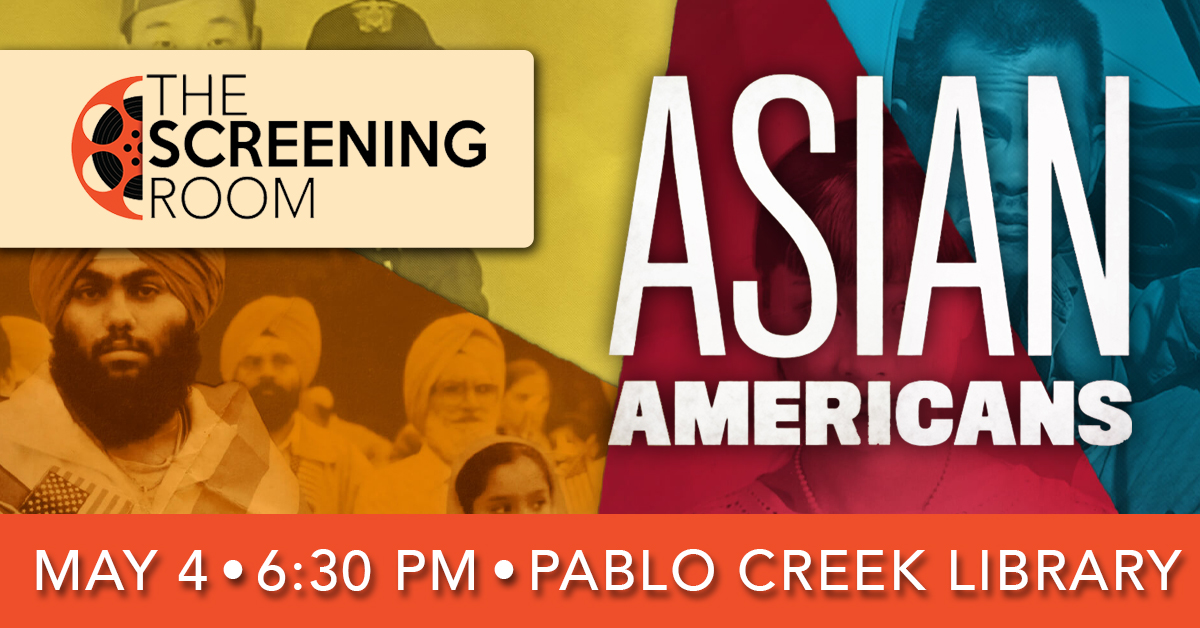 Celebrate Asian American and Pacific Islander Heritage Month with the Jacksonville Public Library as we watch the first episode of PBS' Asian Americans series! After the film we will hear from guest speaker Dr. Tes Tuason from the University of North Florida who will talk about community building, identity, and cultural education in Asian American communities.
#JOIN:
Screening Room: Asian Americans – Breaking Ground, Wednesday, May 4, at 6:30 pm. This event will take place live at the Pablo Creek Regional Library. Click here to register.
About the film series: Asian Americans is a five-hour film series that chronicles the contributions, and challenges of Asian Americans, the fastest-growing ethnic group in America. Personal histories and new academic research will cast a fresh lens on U.S. history and the role Asian Americans have played in it. More information on the series can be found here.
About our speaker: Tes is Full Professor, Clinical Director, and a Licensed Psychologist at the University of North Florida. Tes was born and raised in the Philippines, where she learned resilience of spirit and using one's personal power for transformative teaching and research. She came to the U.S. for Ph.D. in Counseling Psychology at the University at Albany, State University of New York, and she did her internship and postdoctoral fellowship at the University of Utah. She has received several awards such as the Outstanding Graduate Teaching Award in 2009 and 2019, the Susan B. Anthony Award in 2011, and the Outstanding Faculty Scholarship Award in 2012, among others. An external reviewer for her promotion letter wrote, "Tes is a faculty member you not only want to promote, but to clone." 
Because of her love for the Philippines, she conducts research on Philippines poverty's determinants, its consequences, the influence of cultural values, ways of coping, and effective ways for upward mobility. Through teaching, research, and practice, she continues to work to give the underserved a voice and to make the face of the poor and marginalized more concrete, palpable, and within reach of alleviation efforts.
#READ:
Supporting Asian American authors is one of many ways to celebrate Asian American and Pacific Islander Heritage Month. The suggested reads below showcase multiple Asian American authors in the library's collection. 
For history buffs, check out Ghosts of Gold Mountain by Gordon H. Chang or America for Americans by Erika Lee. If you prefer historical fiction, you may want to read Pachinko by Min Jin Lee.
Romance fans may enjoy the works of Sonali Dev, Helen Hoang and Alisha Rai.
Looking for a mystery to solve? Check out the Perveen Mistry Series by Sujata Massey or the Juniper Song Mysteries by Steph Cha to get started!
Visit another world through science fiction books like We Have Always Been Here by Lena Nguyen and Hidden Girl and Other Stories by Ken Liu.
Short on time? Check out poetry by exploring Victoria Chang's books or Fatimah Asghar's If They Come for Us.
#WATCH:
Click here to watch Lit Chat with Mia P. Manansala, author of Tita Rosie's Kitchen Mysteries as she discusses the importance of diversity in cozy mysteries and more!
You can also listen to the interview on Completely Booked, the library's podcast!
#EXPLORE:
Florida Memory is the website of the State Library and Archives of Florida. Explore Florida Memory's website to learn more about Florida's Asian/Pacific history.
For those of you who need help preserving your heritage, please make an appointment to visit the Jacksonville Public Library's Special Collections' Digitization Station in the Main Library to digitize images, texts and film. Click here to learn more about the Digitization Station.