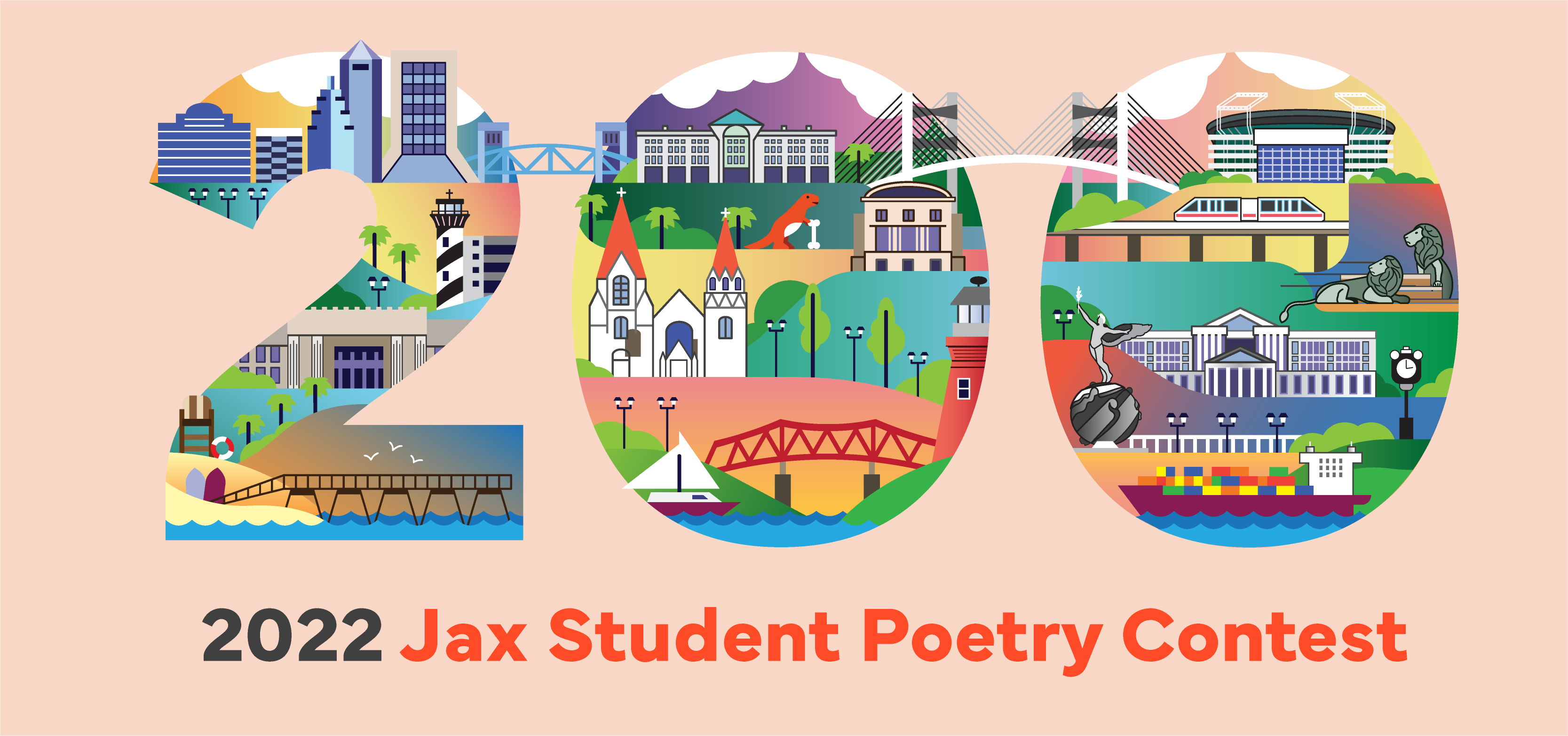 #Local Students Make Their Voices Heard
Earlier this year, a simple call went out to local students: submit an original poem, not to exceed one page in length, celebrating Jacksonville's Bicentennial. Students were given a simple prompt: "Looking back, moving forward. Take a look back at our City's history while imagining our bold future!"
Last month, winners were notified and given the opportunity to read their award-winning poems on camera.
#A Few of Our Winners
Patience Chapman spoke eloquently about Jacksonville architecture "from the historic homes in Riverside… [to] downtown skyscrapers."
Suryansh Kemisetty talked about how much has changed in the last 200 years as well as what Jacksonville might look like in another 100 years.
Kyle Rarey focused on one of our biggest natural resources and how its bounty has served various inhabitants through the centuries.
#All of Our Winners
We'd like to formally announce and congratulate all nine winners of Jacksonville Public Library's inaugural Jax Student Poetry Contest!
Grades 4-5
First Place: Suryansh Kemisetty
Second Place: Kyle Rarey
Third Place: Levi Jenkins
Grades 6-8
First Place: Audrey Sturgil
Second Place: Charlotte Parks
Third Place: Grace Guzman-Madera
Grades 9-12
First Place: Danika Tinana
Second Place: Taylor Frazier
Third Place: Patience Chapman
#Your Jacksonville Story
The Jax Student Poetry Contest was launched, in part, to give our youngest residents an opportunity to tell their own "Jacksonville Story." Bicentennial-themed celebrations and projects are still ongoing. While the City of Jacksonville had its big "Street Festival and Firework" on June 11, there's still time to join in.
For months, residents of all ages and backgrounds have submitted biographical information – as well as their vision for the future of this Bold City – through our Bicentennial Biographical Sketch Project. Complete your questionnaire before the end of 2022 and leave your mark!