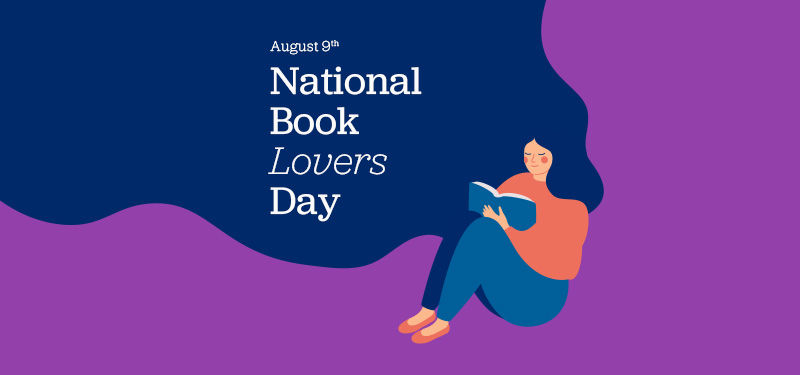 #Every Day is Book Lovers Day
At the Library, we celebrate books and book lovers every day. But for the rest of the country, August 9 is the "unofficial" annual holiday dedicated to readers.
#The power of stories
Avid readers and library-goers can often pinpoint the book or series that started their love of reading.
If you're hoping to celebrate or to show your little one just how much fun reading can be, we recommend Lola Loves Stories by Anna McQuinn and The One-Stop Story Shop by Tracey Corderoy.
For some, it was a favorite teacher (or librarian) who introduced you to the joys of reading. If you haven't before, check out The Fantastic Flying Books of Mr. Morris Lessmore by William Joyce. It's the story the Academy Award-winning short film was based on!
Books can also prove a powerful escape, especially when things in the real world get tough. Children have enjoyed classics like Matilda by Roald Dahl for decades.
#Fiction, for the fans
There are tons of great books for young adults, too! Keep that spark alive – or light the flame – with great books like Inkheart by Cornelia Caroline Funke. If your teen is into fanfiction and wizards, they might just identify with the protagonist of Fangirl by Rainbow Rowell. Did you know? Rowell's Simon Snow series (Carry On, Wayward Son, and Any Way the Wind Blows) follows the fictional mage that Fangirl's Cath is so obsessed with.
#Voracious readers (of all ages)
Don't worry, we haven't forgotten about the adults!
A Reese's Book Club favorite, The Giver of Stars by Jojo Moyes follows a group of women volunteering for a traveling library in rural Kentucky. It's actually historical fiction, based on the famous "Packhorse Librarians" who delivered books to remote regions of Appalachia during the Great Depression.
#More recommendations: