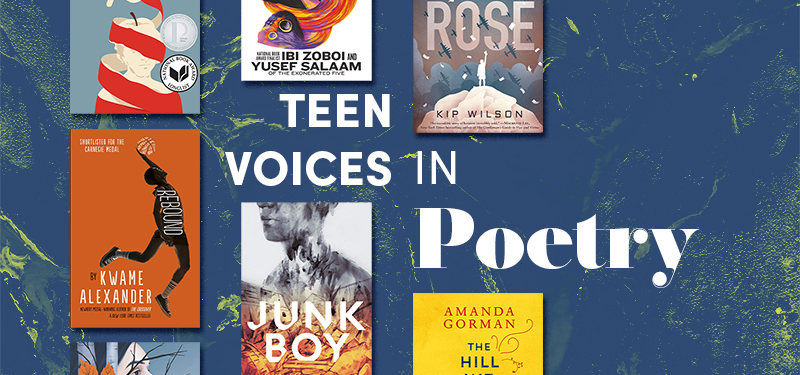 #Jax Student Poetry Contest Now Open
There are so many ways to celebrate National Poetry Month. Some people mark the occasion by reading great poems, others by writing them! You can do both at the Library! 
#Win cash for your poems
Are you a student in grades 4-12? Do you love Jacksonville? The Jax Student Poetry Contest is accepting entries now through April 30! Cash prizes will be awarded to winners in three age categories.
Add your voice to history! Share your vision for the future of our "Bold City" with an original poem (not to exceed on page in length). Submit your entry now!
#The promise of America (and poetry)
Need some inspiration or examples? On January 20, 2021, Amanda Gorman became the sixth and youngest poet to deliver a poetry reading at a presidential inauguration. Her historic and electrifying spoken-word performance of The Hill We Climb brought hope to viewers around the globe, affirming the power of democracy, poetry and of young voices.
#Poetic memoirs
Sometimes, our life stories are best told in poetic form. Shout: A Poetry Memoir by award-winning author Laurie Halse Anderson blends free-verse reflections with stories of her life as an activist.
#Novels in verse
For a jazz lover and basketball star, rhythm is life. Rebound is a prequel to New York Times bestselling author Kwame Alexander's The Crossover. Both use poetry to pack an emotional punch with so much energy you'll want to read them aloud just to hear how it sounds.
#Other formats
Slam poetry more your thing? Check out The Poet X by Elizabeth Acevedo. For stories with a combination of words and pictures, check out Apple: Skin to the Core by Eric Gansworth or the graphic novel Poe by Gareth Hinds.
Need more inspiration? Check out the full booklist: