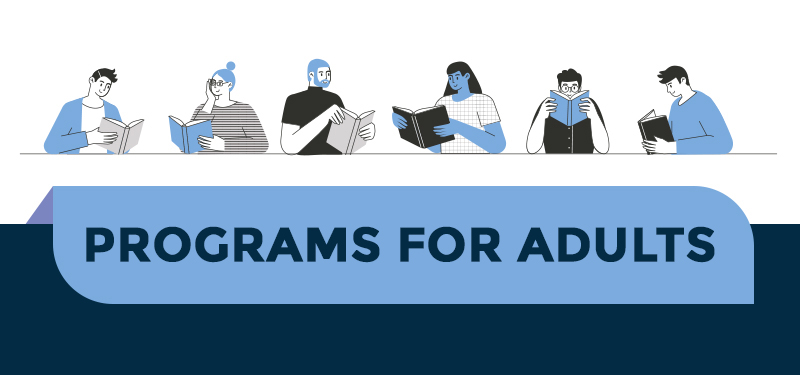 August brings authors from near and far for interviews and workshops, gardening tips for growth, a brand-new book club, and more! Below you will find just a snapshot of some of our programs for adults. To see all of the programs happening at Jacksonville Public Library, take a look at our events calendar. 
#Lit Chats:
Lit Chats are one-hour programs for Jacksonville Public Library cardholders. Come in-person or watch online to meet the authors everyone's talking about, from New York Times bestsellers to up-and-coming local writers, in conversation with an interviewer. Each Lit Chat includes an audience Q&A session, so be sure to come ready to ask questions of our featured guests!
Join us online via Zoom on Monday, August 8 at 3 pm for a chat with Marc Cameron, author of Tom Clancy's Jack Ryan novels and the recent Arliss Cutter novel Cold Snap, in conversation with local crime writer and UNF professor Michael Wiley. Register for the event here! 
Join us at the Mandarin Library on Tuesday, August 30 at 6:30 pm or watch the livestream online via Zoom for a chat with local author Julie Delegal, in conversation with local writer and podcaster Kay Huggins. Delegal will sign books after the Lit Chat; you can purchase books in advance or on the day of the event from sponsor San Marco Books or bring your own copy from your favorite bookseller. Register for the event here!
#The Authors Roundtable has two meetings at the Main Library this month:
On Saturday, August 6, at 10:15 am at the Main Library, authors will learn about the different types of romance subgenres. Register for the event here!  
On Friday, August 12, at 12:05 pm at the Main Library, join the Authors Roundtable for a Lunch and Learn on Word Play for Romance Authors. Authors will learn the basics of romance writing and how to use creative writing to enhance their stories. Register here! 
#Life Lit Programs:
Our Life Lit hands-on workshops with the UF Extension office continue this month with gardening programs at our Maxville, Webb Wesconnett, and Highlands Libraries. Check out all of our upcoming Life Lit programs and register on our event calendar!
#Book Clubs: 
Looking for a great group to discuss books with? Check out one of the Library's twelve book clubs meeting in June, including our newest club, Excalibris! See all of our book clubs here.
#Jax Stacks Reading Challenge:
The Jax Stacks Reading Challenge is for anyone who wants to read more books, read outside their comfort zone, or find a community of readers looking to do the same! Books written by our Lit Chat authors or read by our monthly book clubs count for two (or more!) of the categories for the challenge. Learn more and sign up for the challenge here!