Thursday, December 22, 2022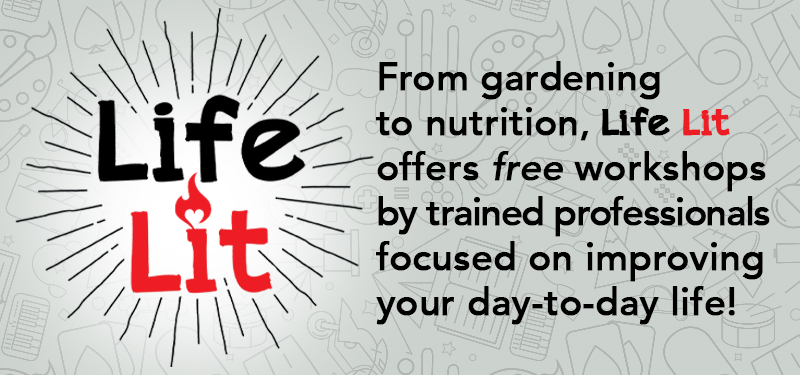 Start preparing for the planting season with help from our friends at the UF Extension Office!
#Sign up for two great workshops in January:
Backyard Composting Tuesday, January 3, 6 p.m., at Maxville Library. Want to reduce household waste while providing key nutrients for a healthy garden? Join us to learn all about backyard composting!
Dealing with Insect Pests in the Landscape Tuesday, January 10, 3 p.m., at Highlands Library. Learn how to tell the good bugs from the bad bugs (and will leave with strategies for dealing with the bad ones).  We will cover insects that plague both edible plants and ornamentals.
#Be the first to know!
Get the Life Lit monthly newsletter and save your seat at upcoming workshops. You can sign up for our Life Lit mailing list on the Library U enrollment page. You can also find future workshops on our event calendar.