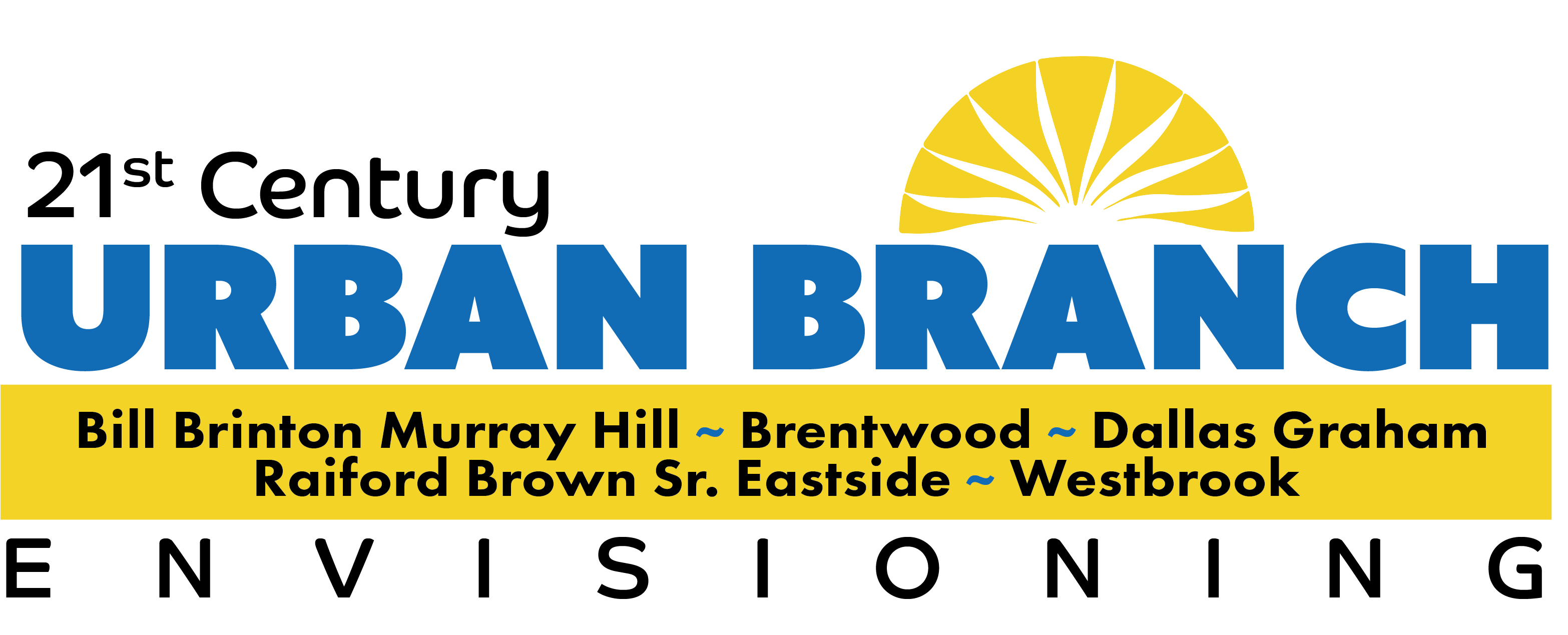 Final Results Unveiled Thursday, January 20, 5:30 p.m. at the Main Library
The City of Jacksonville and Jacksonville Public Library are excited to unveil the results of the extensive study conducted to shape the future direction of the city's urban area branch libraries (i.e., Brentwood Branch, Dallas Graham Branch, Brown Eastside Branch, Westbrook Branch and Bill Brinton Murray Hill Branch).
When: Thursday, January 20, 5:30 – 7 p.m.
Where: Main Library (Conference Center entrance on Main St.)
Library building and space design experts Aaron Cohen Associates will review the results of the study—powered by the input of the community—during this event. Guests will be able to provide additional feedback as it is of utmost importance that urban area libraries now—and in the future—will be able to provide the right services in the right environment for everyone in the neighborhood.
Registration is not required for these events. They are free and open to the public. Light refreshments will be available.
We look forward to seeing you all!
Don't Miss Out!
If you're not already on the email list, sign up below so you don't miss any news about the project.
Get Involved with the 21st Century Urban Branch Study!
What is "Urban Branch Envisioning"?
MAYOR INVITES DUVAL RESIDENTS TO HELP MAKE URBAN LIBRARIES GREAT
Survey Kicks Off 21st Century Urban Branch Library Envisioning Project
Mayor Lenny Curry is inviting all Duval County residents to help our public library system with its 21st Century Urban Branch Library Envisioning Project by completing this brief survey: www.jaxpubliclibrary.org/urban-study.
The City of Jacksonville and Jacksonville Public Library hired Aaron Cohen Associates to facilitate a community-focused design process resulting in an Urban Library Facilities Master Plan for five urban libraries: Bill Brinton Murray Hill, Brentwood, Brown Eastside, Dallas Graham and Westbrook.
"Access to services like computing and public technology, lifelong learning programs and activities, and spaces that enable community engagement and gatherings---in addition to access to reading and learning materials---are especially vital for those in Jacksonville's urban core," says Mayor Curry. "I hope all Duval residents who care about the success of their families, friends and neighbors will take this survey to help maximize the impact of this project."
The survey will provide critical research for this envisioning project, which will continue over the next several months. Webinars, focus group meetings, walking tours and other activities will be held during that time to further engage with the community, answer questions and gather feedback for the project.
The Mayor, Board of Library Trustees, and the Library staff appreciate everyone's time and attention in helping to make the necessary enhancements, renovations, expansions or replacements of these smaller, older branches so they can adeptly meet the needs of the communities they serve now and in the future.
Please take four minutes right now and complete this survey by clicking the button above.
If you do not have access to a computer or web-enabled smartphone you may visit any of the library locations listed above for a paper copy of the survey.
Please provide your contact information to receive updates about the 21st Century Urban Branch Study.
---
A summary of major tasks is as follows:
Task #1: Develop Conceptual Service Plan for 21st Century Library Service at Library's Five Urban Branches
Task #2: Evaluate the Library's Five Urban Branches against the Conceptual Service Plan developed in Task #1
Task #3: Recommendations and Cost Estimate
The Project Team comprises:
Haskell (Design)
Acuity Design Group (Community Engagement)
Members of the Board of Library Trustees
Library administrative and management staff
Branch staff from each of the five branches