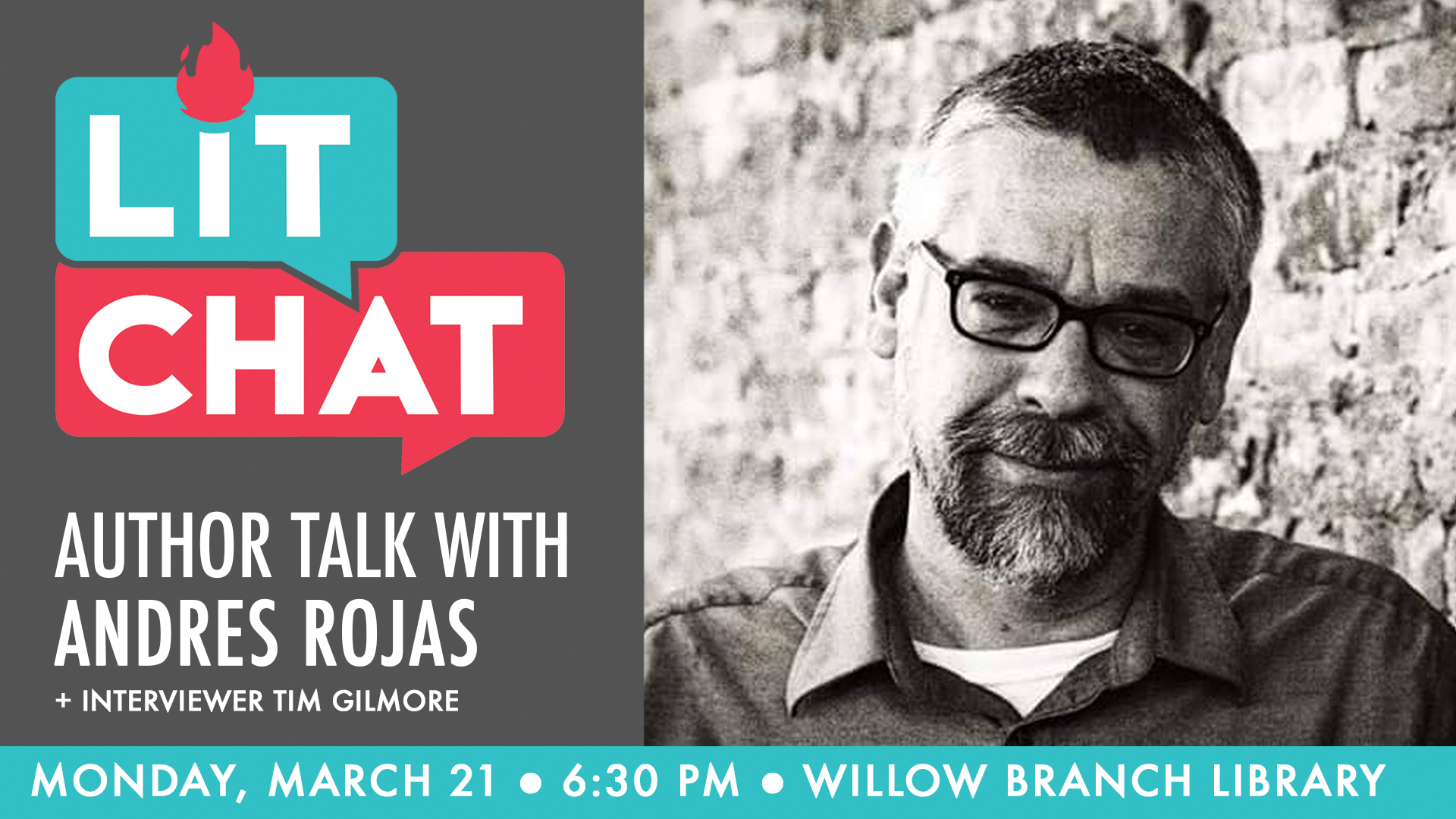 Poetry Month is just a few weeks away in April. Start celebrating early with this Lit Chat with local poet, Andres Rojas!
#JOIN:
Lit Chat with Andres Rojas, Monday, March 21, at 6:30 pm. This event will take place live at the Willow Branch Library and will be livestreamed online via Zoom. Click here to register.
Andres Rojas was born in Cuba and came to the U.S. at age 13. He's been writing poetry since just about then, has an MFA and a JD from the University of Florida, and currently works for the U.S. Department of the Treasury. He is also the poetry editor for Compose.
Interviewer Tim Gilmore counts Andres Rojas as one of his favorite poets on a bookshelf with nearly 1000 volumes of poetry. He is also the author of 20 books and several works for the stage, and is the founder of the literary arts festival JaxbyJax.
#READ:
Find books by Andres Rojas and Tim Gilmore in our catalog.
Looking for more poetry? Try books like
Call Us What We Carry, by Amanda Gorman
Feel Your Way Through, by Kelsea Ballerini
Stones, by Kevin Young
#EXPLORE:
Try some food from Andres Rojas's first country, Cuba. Andres recommends:
"Here's a dish from Spain that we tinkered with in Cuba, caldillo de perro (so named for the dog fish originally used). I would recommend halibut, and to add the suggested potatoes.
And here's a recipe for Cuban bread that will go well with the stew.
And finally, if you've never tried it, have a little almond nougat for dessert." 
#TRY:
Are you ready to try your hand at poetry? Check out our upcoming Writer's Lab with local poet and educator Tiffany Melanson on Saturday, April 23, at 10am at the Main Library.