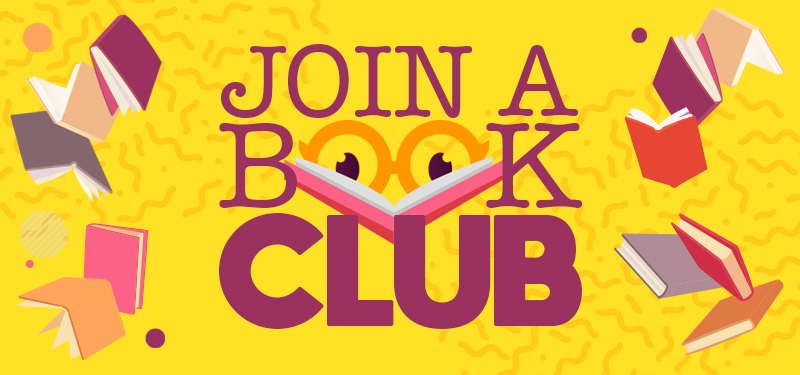 #Books Lovers Unite!  
Did you know? August 9 is National Book Lovers Day! If you're looking for ways to celebrate or a few fellow bibliophiles to celebrate with: Join a Library Book Club and get book recommendations from librarians and book lovers like you! Reading doesn't have to be a solitary activity when there are book lovers all over Jacksonville!
---
#Never Miss an Event
Sign up for book club emails, program reminders and more at bit.ly/JaxLibraryUpdates. 
---
#Get Rewarded for Reading
You may have heard about Jax Stacks, our year-round reading challenge for adults. Or the fact that you can earn cool prizes for completing at least 12 of the 16 categories. But did you know it has its own Book Club?! And that's not the only thing different about Jax Stacks. The location of the club changes every few months, allowing you to connect with fellow readers all across Jacksonville. 
Get monthly Jax Stacks book recommendations to fulfill your chosen categories on our blog or by email or by requesting a personalized booklist.
This month, we'll be discussing: "A self-improvement, how-to or DIY book." But you can talk about any book you're reading for the challenge or any category you need help with.
#Southeast Regional Library
---
---
There's something for everyone in the world of comics and graphic novels! Join us on the second Thursday of every month to explore genres you might have overlooked in the past. No specific book is required to be read to attend this book club.
#Pablo Creek Regional Library
Thursday, August 10 at 4 p.m. we'll be discussing nonfiction! Graphic novels are a great way to learn something new. Want to learn about the universe or the history of civilization? Have you ever wanted to make your own bread? There's a graphic novel for that!
---