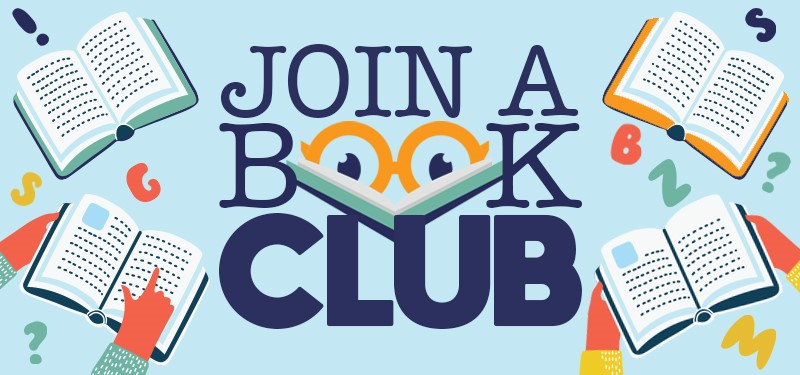 #Cozy Up To A Good Book  
Fall is finally showing up in Jacksonville! Are you prepping for all those extra hours of darkness by building your to-be-read list? It'll be dark by 6 p.m. before you know it! You might also consider joining a Library Book Club! You'll get to talk about what you loved, what surprised you, and what you'd recommend for anyone looking for something similar. Of course, our librarians can recommend read-alikes too!
Book clubs are one of the best ways to discover what other people are reading (and what they think about the books everyone else is reading). 
---
Never miss out! Get book club emails, program reminders and more! 
#Adult Reading Challenge
---
You may have heard about Jax Stacks, our year-round reading challenge for adults. Or the fact that you can earn cool prizes for completing at least 12 of the 16 categories. But did you know it has its own Book Club?! 
Get monthly Jax Stacks book recommendations to fulfill your chosen categories on our blog or by email or by requesting a personalized booklist.
This month, we'll be discussing: "A book with illustrations."
#New Location: West Branch Library
#This Month's Book Club Picks
---