Wednesday, February 23, 2022
#The Joseph E. Lee Collection
Joseph E. Lee is a prominent figure in Jacksonville history. He holds the distinction of having been the City's first Black lawyer as well as having left a legacy of commitment to public service and community.
Jacksonville Public Library was recently able to digitize an extensive collection of Joseph E. Lee's professional and personal correspondence, dating from 1877 – 1882. These papers help paint a clearer picture of the man and his accomplishments.
#Lee's Public Service
Upon receiving his law degree from Howard University in 1873, Lee moved to and begin his practice in Jacksonville. In 1874, he was elected to the Florida House of Representatives, where he served for five years before moving on to the State Senate. Several years later, in 1888, Lee was elected Municipal Judge of Jacksonville – the first African American in that position.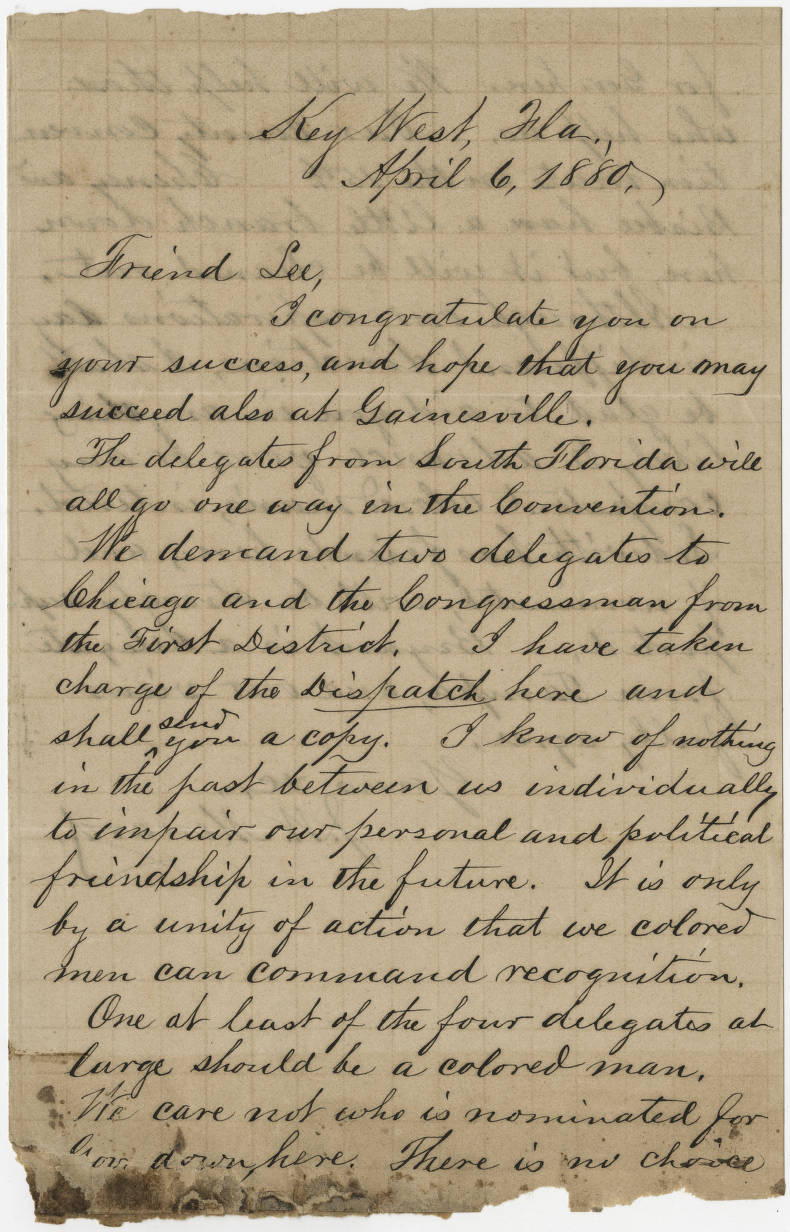 #An Influential Figure
Lee attended the Republican National Conventions in 1880 and 1884 and acted as a delegate to the Florida Constitutional Convention in 1885.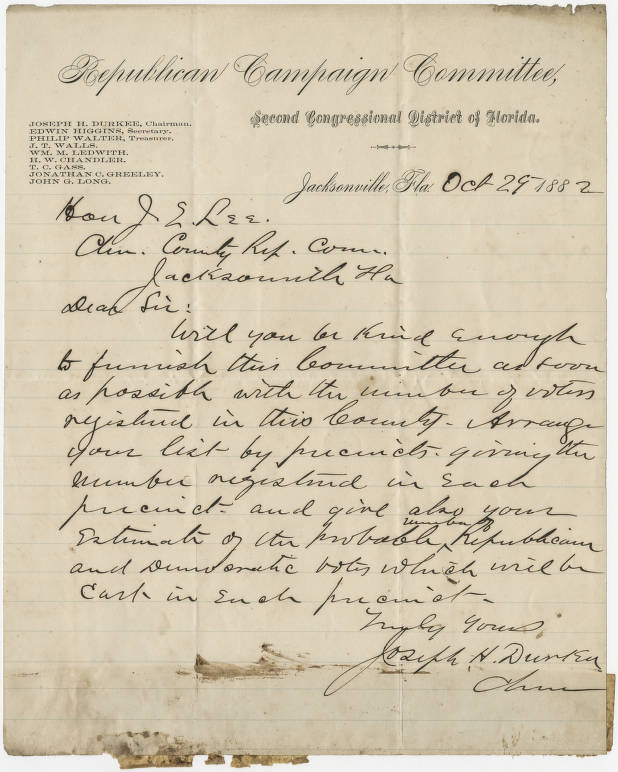 At the age of 71 and while still practicing law in Jacksonville, Lee presided over the Florida Republican Convention in 1920.
#Historic Events
As a result of his success in politics, Lee had relationships with several United States Presidents. During President William McKinley's time in office, Lee was invited to speak with him at The White House. In 1905, during a tour through Jacksonville, President Theodore Roosevelt visited Joseph E. Lee at his home. Lee accompanied President Roosevelt to St. Augustine as well.
Several of the letters in this collection describe historic events. For example, this one which announced the assassination of President Garfield.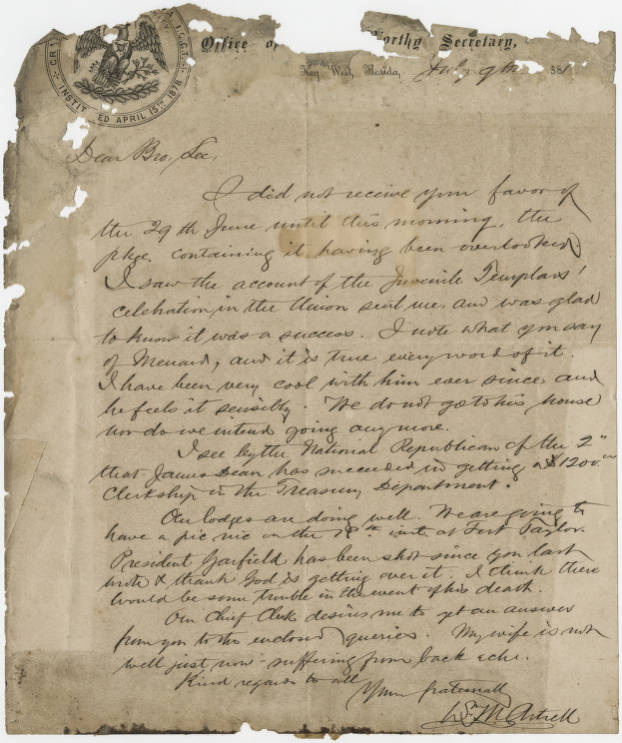 #Explore More
The Joseph E. Lee digital collection may be viewed online and the original papers are available to researchers for use (in-person) in the Library's Special Collections department.