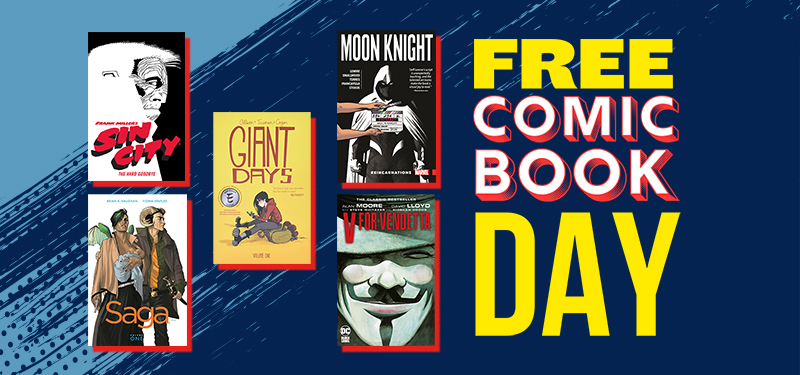 #Every day is Free Comic Book Day at the library!
Free Comic Book Day, held the first Saturday in May, is great for attracting new comic book readers. It's often cross-promoted with a new superhero film. This year, of course, it coincides with release of Dr. Strange and the Multiverse of Madness and the season finale of Moon Knight.
But what do you do when all those free comics have been given away?
#All you need is a library card!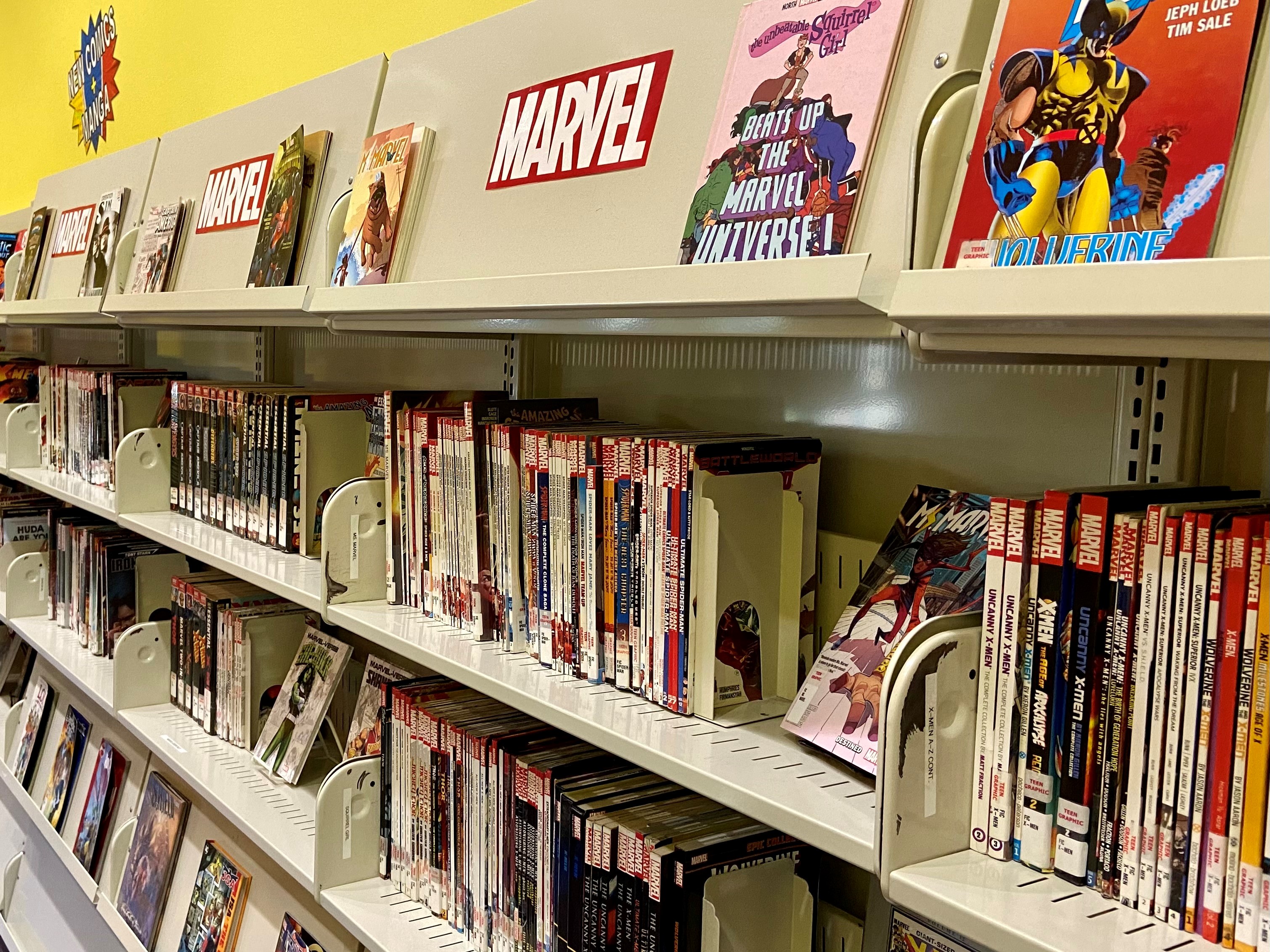 In addition to a large physical collection of comics, graphic novels, and manga for all ages, your library offers thousands of free comics that you can download and read instantly (on your favorite device) with Hoopla!
Don't have a library card? Apply online… it takes just two minutes! If you live in Jacksonville and have your ID handy, you can get a library card number by email and start borrowing digital items right away!
#Missing Moon Knight already?
Did the Disney+ series leave you wanting more? There's no need to wait for Moon Knight's next on-screen appearance! Check out the Moon Knight by Lemire & Smallwood (The Complete Collection).
#Fans of Oscar Isaac
Did you know? Former Republic flyer turned Resistance fighter, Poe Dameron has his own series of comics! Star Wars: Poe Dameron follows Poe and his X-Wing squadron on top-secret missions set before The Force Awakens.
#The Sandman
The first season of The Sandman is "coming soon" to Netflix. If you'd like to read (or revisit) the classic comics before those episodes drop, download The Sandman (Preludes and Nocturnes) by New York Times bestselling author Neil Gaiman. Volume one collects issues 1-8. Find the rest of the series here.
#Get more, FREE!
Find more Moon Knight and other classic and critically acclaimed comics anytime on Hoopla.