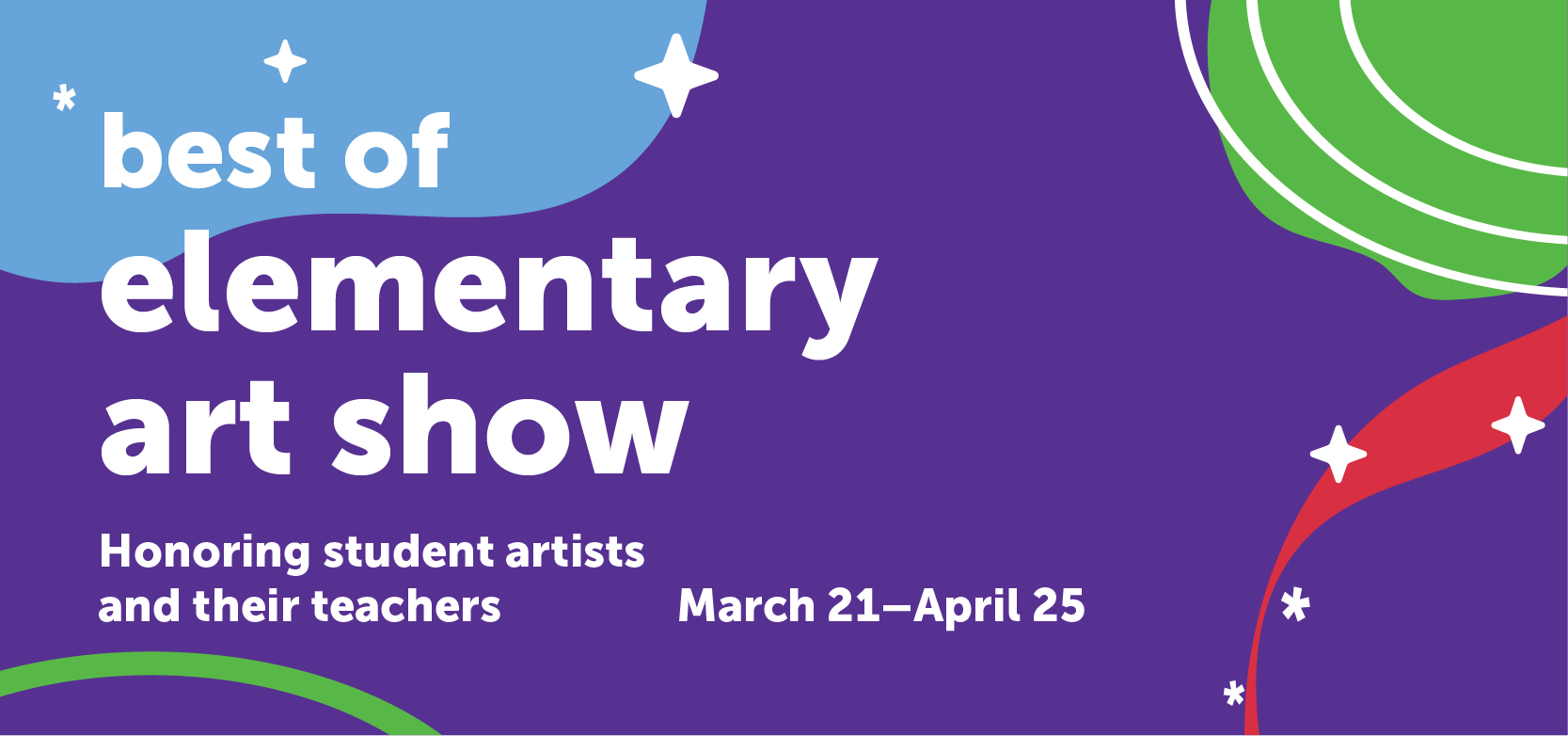 #A Showcase of Wonder, Imagination
Libraries and discovery go hand-in-hand. A great book can spark a lifetime of curiosity. And nothing quite beats that look of awe and surprise on a child's face the first time they walk into a library... All they have to do is use their imagination and worlds of possibilities await them!
The annual Best of Elementary Art Show honors the fantastic work of student artists and their teachers in the Visual Art programs at Duval County Public Schools. Starting Tuesday, March 21, one or more pieces of artwork from every public elementary school student will be put on display at library locations throughout the city. Following the library art show, a virtual exhibition will be available to share and enjoy.
#Main Library
The Best of Elementary Art Show runs March 21 through April 16 at the Main Library, followed closely by our annual Best of Middle School Art Exhibition (April 21 - May 17). Artwork on display at our downtown library will represent a mix of students from around the city. 
Be sure to join us downtown April 5 for First Wednesday Art Walk. We are open until 9 p.m. for the festivities! The Main Library located at 303 N. Laura St., across the street from James Weldon Johnson Park, one of Art Walk's three major hubs.
#Other Library Locations
The Best of Elementary Art Show runs March 21 through April 25 at select library locations across Jacksonville. Artwork featured in these local exhibits will be, by and large, created by students from the closest elementary school to each library.
Regional Libraries:
Highlands, Pablo Creek, Southeast, and Charles Webb Wesconnett
Participating branches: 
Argyle, Beaches, Bradham and Brooks, Brentwood, Mandarin, Bill Brinton Murray Hill, Regency, San Marco, South Mandarin, University Park, and West.