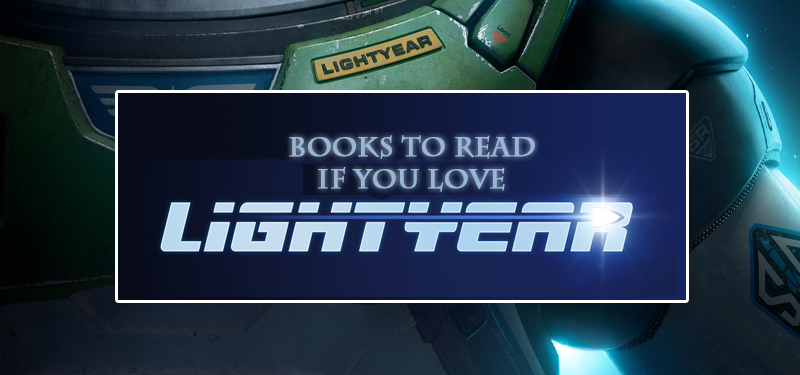 #Out-of-This-World Books
Disney and Pixar just released an animated sci-fi action-adventure and origin story for Buzz Lightyear, the character many of us know and love from the popular Toy Story movie franchise. Only, this time, it's not about the toy. It's the in-universe movie that inspired fans like little Andy to buy talking toys of the legendary space ranger in the first place.
#Is Space Your Jam?
If you like Lightyear, or you're a fan of science fiction in general, then you're going to love this month's booklist. For the Trekkies, there's The Autobiography of James T. Kirk, an in-world memoir by the captain himself. Or, if you're looking for something with a bit more action and adventure – like super soldiers defending humanity – check out Halo: Initiation which collects a three-issue miniseries by Dark Horse comics based on the popular video game.
Your littlest readers can get in on the fun, too, with books like Space Rocks! from Tom O'Donnell or Penguinaut! By Marcie Colleen. Whether they dream of going to the moon or meeting stinky aliens among the stars, there's a universe of stories awaiting them at the library!
#To Infinity and Beyond
Lightyear follows Buzz and his motley crew as embark on "their toughest mission yet" against the evil Zurg and his robot army. But they're not the only team out there saving the day!
The middle-grade reader series Bounders by Monica Tesler follows a team of neurodiverse teen astronauts dedicated to protecting planet Earth.
#The Mars Generation
For Gen Z, things like colonizing and terraforming other planets aren't strictly the realm of science fiction. It may happen in their lifetime!
Meanwhile, humanity is already preparing for the ramifications or potential dangers of space exploration by exploring these questions through cautionary tales like Children of Ruin by award-winning author Adrain Tchaikovsky.
#More Book Recommendations: