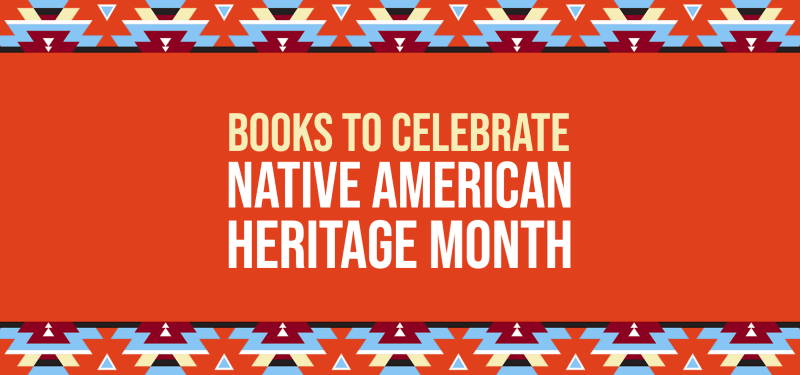 November is Native American Heritage Month, a time to recognize and center the history and contributions of Indigenous people and tribes of the United States.
#Celebrations and traditions
If you're looking for a great picture book to read with the kids, check out Fry Bread by Noble Maillard. About the long-cherished Seminole Nation tradition of sharing fry bread during family meals, it was the winner of the 2020 American Indian Youth Literature Picture Book Honor for its depiction of a modern Native American family.
#The heroes of their own stories
For a joyful, affirming (and often humorous) look at the struggles and vitality of contemporary Native American life, read Ancestor Approved: Intertribal Stories for Kids. Told through the eyes of young people and edited by bestselling author Cynthia Leitich Smith, it features stories and poems from over a dozen new and well-known Native authors.
Whether you're native (and a regular powwow-goer) or you're looking to learn more about the cultural dress, traditions and customs of Native people, Ancestor Approved offers readers an up-close look at Native families and celebrations across the US. It is also a great introduction to the included authors' work.
#Groundbreaking reads
Need a book written for teens to finish your Jax Stacks Reading Challenge? The New York Times Bestseller Firekeeper's Daughter by debut novelist Angeline Boulley was one of the most talked about books of 2021. For more, check out her viral TikTok video!
You may have heard the song "Come and Get Your Love" by Redbone. But did you know it was the first Billboard top-five hit by a Native American rock band? Redbone by Christian Staebler is the true story of the band behind it and their cultural, political and social importance to the American Indian Movement.
#More book recommendations
For more books by and about Native Americans, check out these titles:
#Books for Children
#Books for Teens
#Books for Adults