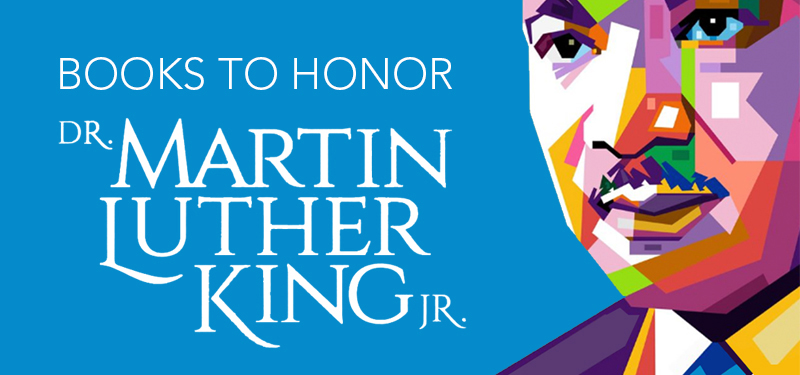 "Life's Most Persistent and Urgent Question Is:
What Are You Doing for Others?"
Dr. Martin Luther King, Jr. was a Baptist minister and social activist who led the Civil Rights Movement from the mid-1950s until his death by assassination in 1968. His skillful rhetoric, iconic speeches, grassroots organizing and nonviolent approach to resistance were fundamental to that movement's success in ending legal segregation in the United States.
For a more complete history, check out The King Years: Historic Moments In The Civil Rights Movement by Pulitzer Prize-winning author Taylor Branch or The Bill Of The Century: The Epic Battle For The Civil Rights Act by Clay Risen.
"We have no alternative but to protest."
Dr. King had been pastor of the Dexter Avenue Baptist Church in Montgomery, Alabama, just over a year when civil rights advocates called on him to organize a protest of that city's racial segregation of the public bus system following the arrest of Rosa Parks on December 1, 1955.
In the graphic biography I See the Promised Land: A Life of Martin Luther King Jr., Arthur Flowers and illustrator Manu Chitrakar revisit several of Dr. King's most moving speeches, including the Montgomery Bus Boycott speech that sparked a movement and made him a pivotal player.
In his own words
Dr. King wrote several letters, essays, and books including this from "Letter from a Birmingham Jail":
"You may well ask: "Why direct action? Why sit-ins, marches and so forth? Isn't negotiation a better path?" You are quite right in calling for negotiation. Indeed, this is the very purpose of [nonviolent] direct action… to create such a crisis and foster such a tension that a community which has constantly refused to negotiate is forced to confront the issue."
King's Legacy
Learn more about the man and the federal holiday that honors his achievements with these biographies, documentaries and more with your Library: