Friday, November 18, 2022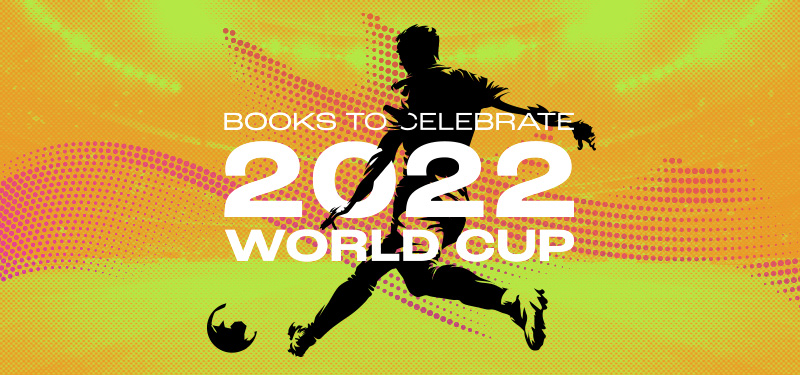 This weekend, the 2022 FIFA World Cup kicks off in Qatar. This international men's association football championship features the best soccer players in the world (32 teams) going head-to-head. It's the most widely viewed and followed single sporting event in the world!
The World Cup only comes along every four years. This year's teams started their qualification tournaments all the way back in June of 2019. Talk about a long way to a goal!
#Get into the game
Soccer is slowly gaining acceptance (and popularity) in the US.
If you're new to soccer (or curious as to why the rest of the world calls it "football"), you might want to check out Soccer in a Football World: The Story of America's Forgotten Game by David Wangerin.
In The Keeper: A Life of Saving Goals and Achieving Them, goalkeeper and American soccer icon Tom Howard lets his guard down for the first time as he recounts his childhood, early career and electrifying rise to stardom at the 2014 World Cup in Brazil.
#Books for long-time fans
Get a true behind-the-scenes perspective on the inner workings of the sport's brightest minds in Masters of Soccer by America's premiere soccer journalist, Grant Wahl.
Or, for an immersive travelogue-style journey with the historic clubs, devoted fans and super stars of soccer, check out New York Times sports columnist George Vecsey's action-packed book, Eight World Cups: My Journey Through the Beauty and Dark Side of Soccer.
#Stars of Women's Soccer
The FIFA Women's World Cup isn't for several more months (July-August 2023) but that doesn't mean you can't catch up on the amazing women who've transformed soccer around the world. Get to know Soccerwomen by Gemma Clarke featuring icons, rebels, stars and trailblazers like Megan Rapinoe.
#More book recommendations: