Let's celebrate! Practice familiar words in Español and English by reading and singing along in this week's books and activities.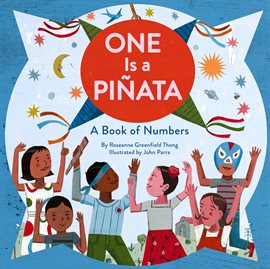 Use your library card or apply for an ecard here to access our digital library!  
In this lively picture book, a companion to the Pura Belpré–honored Green Is a Chile Pepper, children discover a fiesta of numbers in the world around them, all the way from one to ten: Two are maracas and cold ice creams, six are salsas and flavored aguas. 
Increase pre-literacy skills as you read together: 
Read the glossary before sharing the book then explain any unfamiliar words in the story to your little one. 
Repeat numbers in English and Spanish then have your little learner point to each numeral. At the end of the book, count from 1-10 together.  
Point out rhyming words and encourage your little one to say them with you. 
#SING: The Color Song 
(Tune: Frère Jacques) 
#EXPLORE: Charamuscas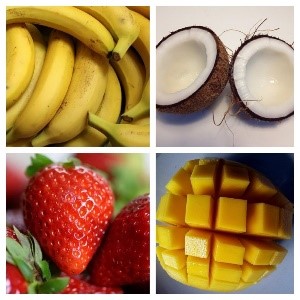 Materials  
2 cups water
Fruit such as mango, strawberries or bananas
1/3 cup sugar
1 tsp vanilla
Blender
Popsicle bags or snack size plastic bags
Instructions  
Together with your little one, put all ingredients into a blender and blend until smooth. 
Mostly close the plastic bags, leaving a small opening at one end. 
Fill the bags with contents from blender then close completely.  
Freeze bags for at least 24 hours.
Snip or tear one end of the bag to enjoy this delicious treat!
#JOIN: Attend a program virtually or in person!   
View all early childhood programs and events offered this week.  
For virtual programs, registration is required to receive the Zoom link. Use the link in the program information to register. 
For in person programs, registration is required. If space allows, walk-ins will be admitted. Use the link in the program information to register. 
#KEEP READING: Continue celebrating with these books!