Head, shoulders, knees, and toes. Join us this week as we learn all about bodies!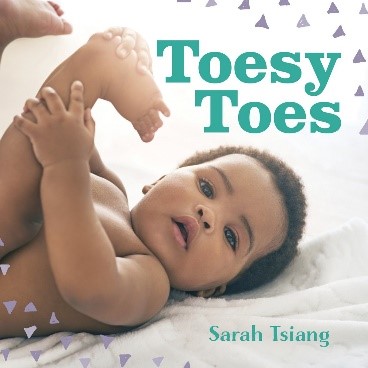 Use your library card or apply for an ecard here to access our digital library!  
Toesy Toes head to the beach, jump around, take a bath and delight in being one of a baby's most adorable parts. Sarah Tsiang's clever couplets will have little ones reaching for this book come story time, perhaps even with their toes.
Increase pre-literacy skills as you read together: 
You'll read about all types of toes in this story! Count your little learner's toes one by one as each child is introduced in the story. Begin counting with Hannah's "sunny-funny toes" and end with "Every baby has toesy-toes!"
Share the alliteration in this book. When two or more words begin with the same sound, point it out to your little one. For example, squishy-squeezy and beachy-breezy.
Have fun with the silly rhymes in this story like piggledy-wiggledy and sudsy-wudsy. Encourage your little one to practice saying the silly rhymes too. What other silly rhymes can you make together?
#SING: Head, Shoulders, Knees, and Toes (English & Spanish)
#EXPLORE: The Body Song by Rae Pica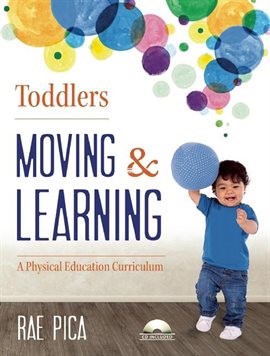 Tell your little one that you're going to play a body listening game. Read each line of the following poem slowly to give your child time to follow the directions. Keep playing by increasing the speed of the poem.
Show me you can touch your toes,
Then bring your hand up to your nose.
Put a smile upon your face, Do it all in your own space! Bring your elbows to your knees,
Then shake all over, if you please.
Straighten up with hands on hips.
Can you pucker up those lips?
Touch your ankle with your hand.
Upon one foot can you now stand?
Wiggle fingers in the air.
Shake your hips now, if you dare.
Close your eyes, then open quick.
Around your lips let your tongue lick.
With your shoulders you can shrug.
Give yourself a great big hug!
Keep moving your bodies! Check out Toddlers Moving & Learning by Rae Pica for additional activity ideas.
#JOIN: Attend a program virtually or in person!   
View all early childhood programs and events offered this week.  
For virtual programs, registration is required to receive the Zoom link. Use the link in the program information to register. 
For in-person programs, registration is required. If space allows, walk-ins will be admitted. Use the link in the program information to register. 
#KEEP READING: Share these books all about bodies with your little learner.