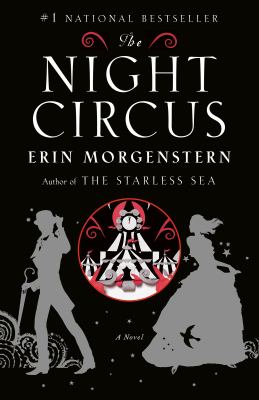 "… tell a tale that takes up residence in someone's soul, becomes their blood and self and purpose."
Erin Morgenstern's 2011 debut received widespread acclaim, winning the Locus Award for Best First Novel and the Alex Award for its appeal to young adults. The Night Circus is an immersive historical fantasy infused with elements of mystery and romance. Set in the Victorian era, the story follows a colorful cast of characters who develop a most unusual attraction, one that is only open at night.
"The circus arrives without warning. No announcements precede it. It is simply there, when yesterday it was not. Within the black-and-white striped canvas tents is an utterly unique experience full of breathtaking amazements."
Le Cirque des Rêves sets the stage for a duel between Celia Bowen and Marco Alisdair - two young magicians who haven't the slightest clue how the game works. Though bound by an unbreakable agreement to destroy one another, the pair is better suited to become star-crossed lovers than mortal enemies. But The Circus of Dreams runs on magic, and Celia and Marco are the source of its power. Will they turn their backs on true love or allow the illusion to unravel?
The Night Circus is sure to resonate with antiquarians, dreamcore enthusiasts, and connoisseurs of the strange. Written in lush, romantic prose, this enchanting novel invites readers to peruse crystalline topiaries in the circus's Ice Garden and light a candle on the Wishing Tree. So grab your tickets, Rêveurs, and enter whatever striped tent beckons to you.
If you're looking for more books like The Night Circus, try one of these spell-binding historical fantasies: