Tuesday, January 17, 2023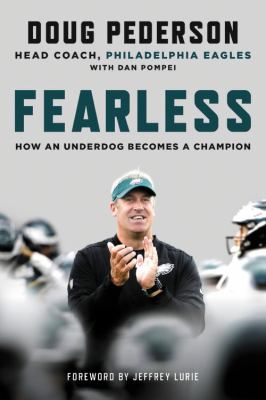 "When you are a great listener and a great communicator—and you combine that with being smart, focused, and unselfish—you can go very far." - Jeffrey Lurie, owner of the Philadelphia Eagles (from foreword to Fearless)
Pederson lays out his journey from quarterback to head coach in a comfortable narrative, highlighting key moments in his career and generously giving credit to the players, coaches, and family who made his success possible. Fearless opens with Pederson's memories of the 2018 Super Bowl victory of the Philadelphia Eagles. Pederson credits this success to being willing to take risks on the field, going for it on the 4th down. Ironically, he recalls the AFC championship game between Jacksonville and New England as being one the Jaguars lost because of cautious plays.
An interesting story is the detailed account of his hiring as head coach of the Philadelphia Eagles, a choice mocked by figures such as Mike Lombardi. We are then given the story of how he built up the staff that would eventually help him take the organization to Super Bowl LII, Pederson emphasizing with personal stories how important team chemistry and emotional intelligence are in his coaching toolkit. 
Fearless balances out the stories of his successes and his role as coach, Pederson dedicates chapters to his own mentors, his wife and family, and what happens to someone after they achieve success. Doug Pederson comes through the pages as a gracious winner, a dedicated professional, and a leader who challenges all members of the organization to not let fear of losing get in the way of winning.