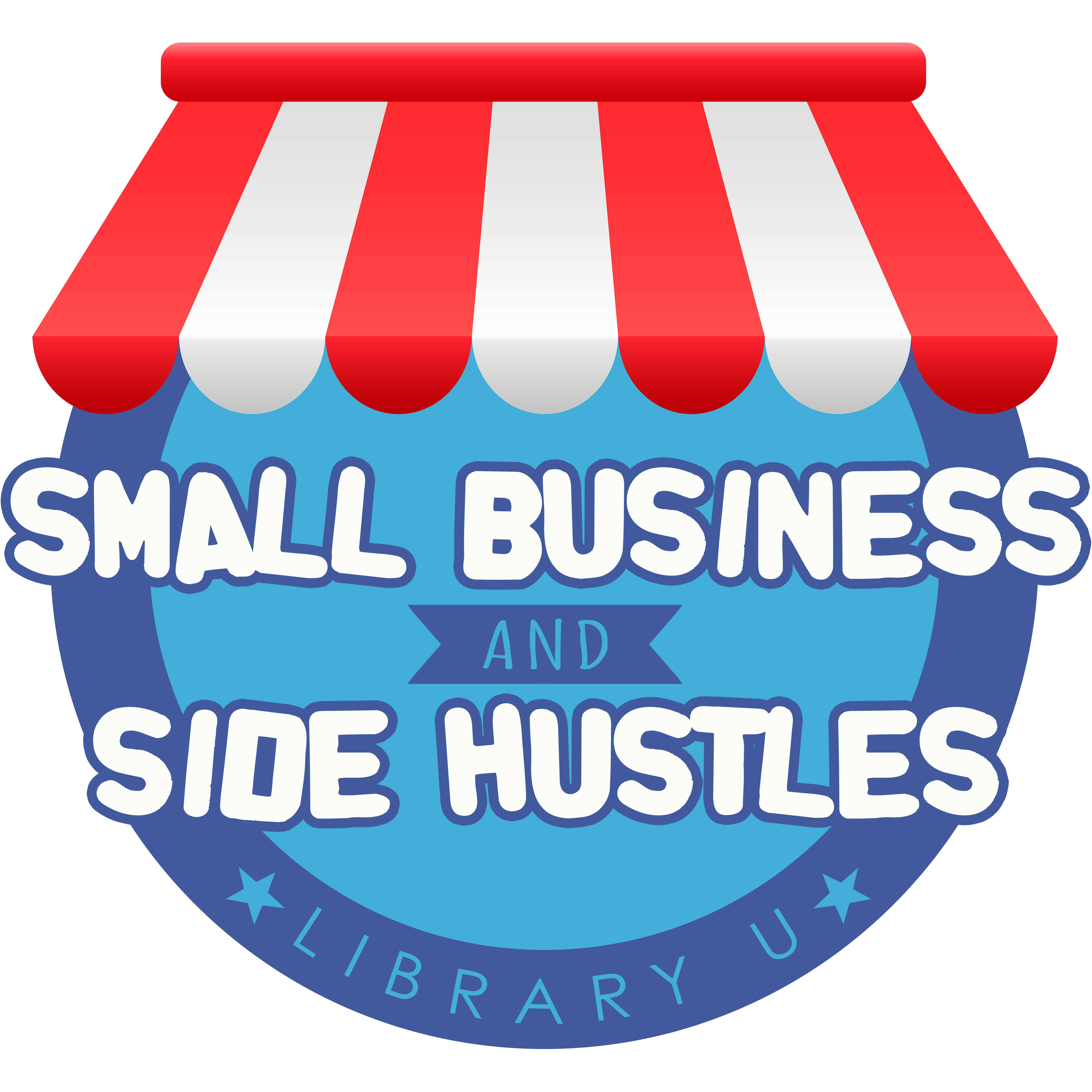 The Library U Small Business and Side Hustle newsletter connects you to resources within the Library and community programs. If you would like to sign up to receive the Library U Small Business and Side Hustles quarterly newsletter, click here.
Links to the Library's collection (READ), online programs through the Library (WATCH), and local non-profits and other community resources (EXPLORE) designed to assist you with your small business needs are part of the newsletter. Small Business and Side Hustle is delivered to your inbox in August, November, February, and May.
#Choosing the Right Location for Your New Business 
Choosing the best location for your new business is a decision not to be made in haste. Your first consideration for convenience and cost factors is to contemplate the possibility of running your startup company from home. With the rising number of virtual companies, it's easier than ever to work remotely and take advantage of some home-office tax deductions at the same time. If the home-based option won't work for you, finding a location for your small business requires doing your due diligence. Continue reading SCORE'S Choosing The Right Location For Your New Business here.
#READ:
Magazines are a great way to gather information through a short read. Entrepreneur and Entrepreneur Start Ups magazines provide resources for your business research. Access magazines with your library card through the Libby app or Flipster.
Check out this article in Entrepreneur Magazine: Entrepreneur Magazine: 10 Things to Consider When Choosing a Location for your Business. In Start Your Own Business, the staff of Entrepreneur Media Inc. guide you through the critical steps to starting your business, then supports you in surviving the first three years as a business owner. In this edited excerpt, the authors outline 10 important criteria you should evaluate when considering a location for your new business.
#EXPLORE:
Scope out potential neighborhoods and competition. Two great ways to explore!  
1) Research: Search by zip code for local businesses and see who is already in your potential neighborhood. Reference Solutions will create a list for you. Explore Reference Solutions, a powerful online reference and research tool providing library cardholders instant, real-time access to accurate, in-depth information on 24 million U.S. businesses and 235 million U.S. residents. Reference Solutions makes it faster and easier to find new business opportunities, research executives and companies, find news articles, conduct job searches, research papers, locate addresses and phone numbers, conduct market research, and much more. 
2) Visit: Take a walk in some of our local shopping and food areas! You have plenty to choose from and each has a slightly different vibe Visit the St. Johns Town Center, San Marco, King Street, The Avenues Mall, and Pecan Park Flea Market. Make note of the types of businesses you see, talk to workers and gather history of the business. 
HOW USEFUL WAS THIS ARTICLE TO YOU?
If you closed that survey pop-up but are ready now to let us know how useful this article is to you, we'd love to hear it. Click here for a very short survey so we can make our content fit you better. Thank you!