Thursday, October 27, 2022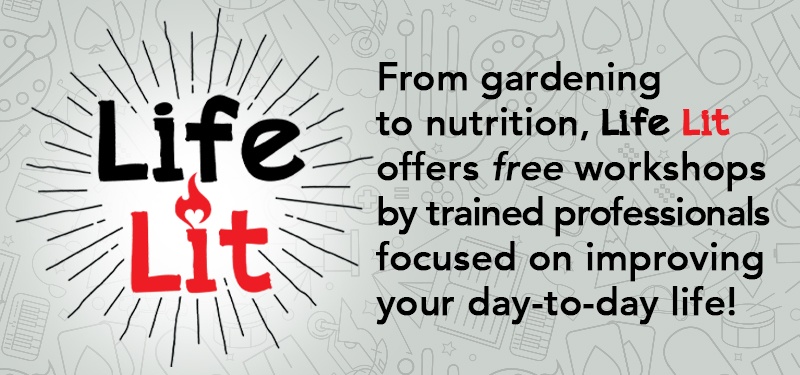 In November you can learn about caring for people and for plants, too! Join us for workshops with our friends from the UF Extension office and Safe Kids Northeast Florida.
If you want to be the first to know about new workshops and locations, sign up for our Life Lit mailing list on our website.
#Sign up for our two great workshops in November:
Tuesday, November 1, 6 p.m., at Maxville Library
Using native, rather than alien plants, enhances the conservation of soil and water plus ensures a low-maintenance and sustainable garden.
Friday, November 18, 10:30 a.m., at West Branch Library
This program will give caregivers, older siblings, grandparents, and more up-to-date tips on how to keep little ones safe from some of the most common types of preventable injuries.