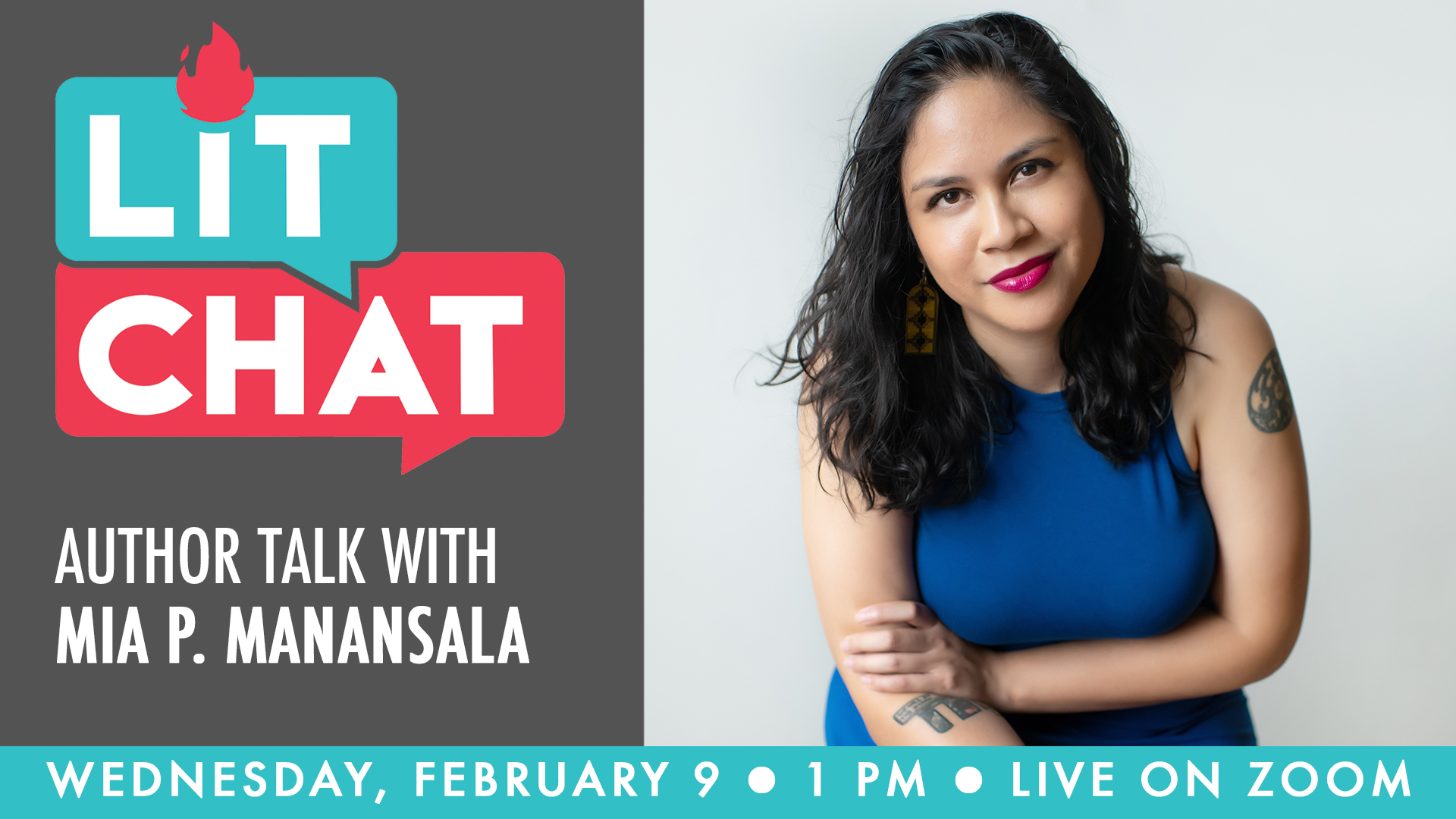 The weather is finally turning colder, and there's no better time to grab a blanket and a bowl of lugaw and warm up with a cozy mystery! Check out our Lit Chat with Mia P. Manansala to find out how she got into mystery writing and where her series is going next.
#JOIN:
Lit Chat with Mia P. Manansala, Wednesday, February 9, at 1:00 pm. This event will take place online via Zoom. Click here to register.
Mia P. Manansala is a writer and book coach from Chicago who loves books, baking, and bad-ass women. She uses humor (and murder) to explore aspects of the Filipino diaspora, queerness, and her millennial love for pop culture.
She is the winner of the 2018 Hugh Holton Award, the 2018 Eleanor Taylor Bland Crime Fiction Writers of Color Award, the 2017 William F. Deeck - Malice Domestic Grant for Unpublished Writers, and the 2016 Mystery Writers of America/Helen McCloy Scholarship. She's also a 2017 Pitch Wars alum and 2018-2020 mentor.
#READ:
Check out Mia's Tita Rosie's Kitchen Mysteries series in the library catalog. Start with Arsenic and Adobo and get your holds in now for the new release, Homicide and Halo-Halo.
If you're looking for more great cozies to read, check out these titles recommended by Mia!
Mango, Mambo, and Murder, by Raquel V. Reyes
The Plot is Murder, by V.M. Burns (the first in the Mystery Bookshop series)
Under Lock and Skeleton Key, by Gigi Pandian (out March 15)
#EXPLORE:
If the non-deadly meals in Tita Rosie's Kitchen have you hungry for more, try cooking your own Filipino dishes at home from one of the cookbooks in our catalog.
And if you're not the home cooking type, take a trip to one Jacksonville's many Filipino restaurants! 
Look especially for these dishes recommended by Mia:
1. Lugaw/arroz caldo/goto/champorado
"These are all rice porridges, the first three savory and the last one sweet. Simple, warming, healthy, and most importantly, delicious, I'll take a steaming bowl of lugaw over oatmeal any day."
2. Sinigang
"Sinigang is a tangy soup that commonly features pork, shrimp, or fish and green vegetables in a sour broth flavored with local fruits, such as tamarind. It manages to be light and refreshing yet comforting, and is one of my absolute favorite dishes."
3. Ginataang halo-halo
"This dish appears in my first book, Arsenic and Adobo, in a rather un-cozy way, but don't let that introduction stop you! Ginataang halo-halo is a warm, sweet dessert soup filled with ube, sweet potato, saba banana, jackfruit, tapioca pearls, and chewy rice balls cooked in sweet coconut milk. Dessert soup may not sound that appealing to you, but trust me when I say that it's luscious, comforting, and very filling."
HOW USEFUL WAS THIS ARTICLE TO YOU?
If you closed that survey pop-up but are ready now to let us know how useful this article is to you, we'd love to hear it. Click here for a very short survey so we can make our content fit you better. Thank you!