Wednesday, February 23, 2022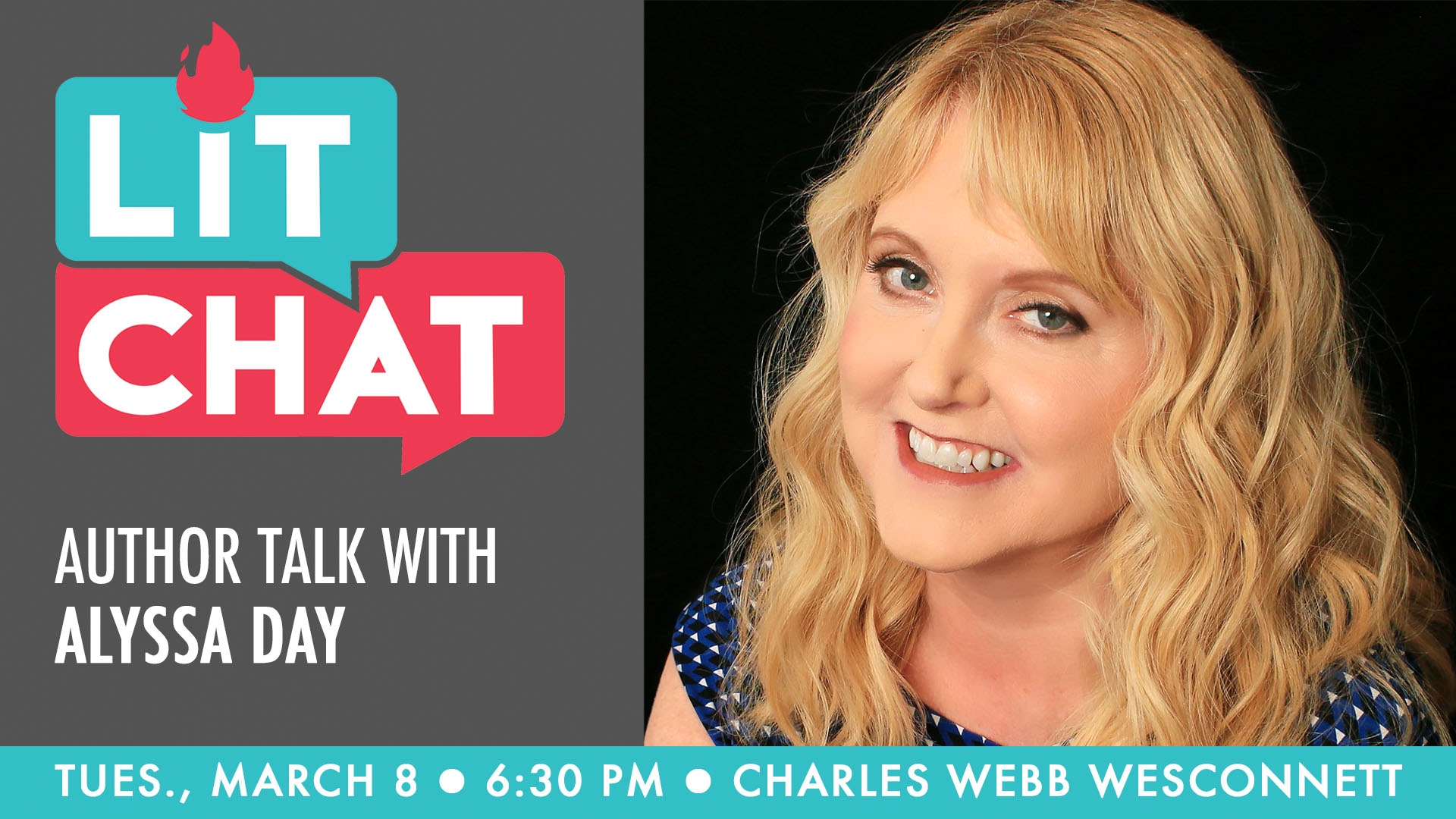 On International Women's Day, join romance authors Alyssa Day and Valerie Bowman for a chat about the perpetual appeal of romance, why vampires are always so popular, the Bridgerton effect, and more.
#JOIN:
Lit Chat with Alyssa Day, Tuesday, March 8, at 6:30 pm. This event will take place live at the Webb Wesconnett Library and will be livestreamed online via Zoom. Click here to register.
Alyssa Day is the pen name (and dark and tortured alter ego) of author Alesia Holliday. As Alyssa, she is a New York Times and USA Today best-selling author with more than a million books sold, and she writes the Warriors of Poseidonand Cardinal Witches paranormal romance series and the Tiger's Eye Mysteries, a paranormal mystery series. As Alesia, she writes comedies that make readers snort things out of their noses, and is the author of the award-winning memoir about military families during war-time deployments: Email to the Front. She has won many awards for her writing, including Romance Writers of America's prestigious RITA award for outstanding romance fiction and the RT Book Reviews Reviewer's Choice Award for Best Paranormal Romance novel of 2012.
Interviewer Valerie Bowman's debut novel was published in 2012. Since then, her books have received starred reviews from Publisher's Weekly, Booklist, and Kirkus. She's been an RT Reviewers' Choice nominee for Best First Historical Romance and Best Historical Romance Love and Laughter. Two of her books have been nominated for the Kirkus Prize for fiction.
#READ:
Check out books by Alyssa Day and Valerie Bowman, in our catalog!
Looking for more paranormal romance? Check out a variety of options available in print and ebook form.
Want to go a different route entirely? Check out Alyssa's recommendations for nonfiction she's been reading recently:
The Great Beanie Baby Bubble, by Zac Bissonnette (remember the Beanie Baby craze?)
Bad Blood, by John Carreyrou, about Theranos
Empire of Pain: The Secret History of the Sackler Dynasty, by Patrick Radden Keefe, about the family whose company had a large role in the opioid epidemic in this country
Alyssa rereads Essentialism: The Disciplined Pursuit of Less, by Greg McKeown, every year at about this time. "It's a brilliant study of how we have a tendency to use busywork and overscheduling to actually decrease our productivity and creativity. Great reminder!"
#WATCH:
In the mood for a romantic movie? Check out the wide selection available on hoopla, in collections like Wholesome Romance, Pretend Romance Movies, and Maverick Valentine's Day Romance.
Also check out Alyssa's picks for TV shows on your streaming service of choice: The Gilded Age, Bridgerton (based on Julia Quinn's book series), Resident Alien (based on the comic series by Peter Hogan), and Ghosts (especially recommended for paranormal mystery fans!).
#EXPLORE:
Alyssa says, "We always love to go to St. Augustine and discover new places or revisit sites we enjoy. I actually set one of my Warriors of Poseidon paranormal romance novels in St. Augustine, and a famous director who has shown short films at Cannes filmed a music video about my books there! We filmed at the historic lighthouse and the fort! (And the haunted jail in Green Cove Springs.)"
You can watch the video on Alyssa's website.