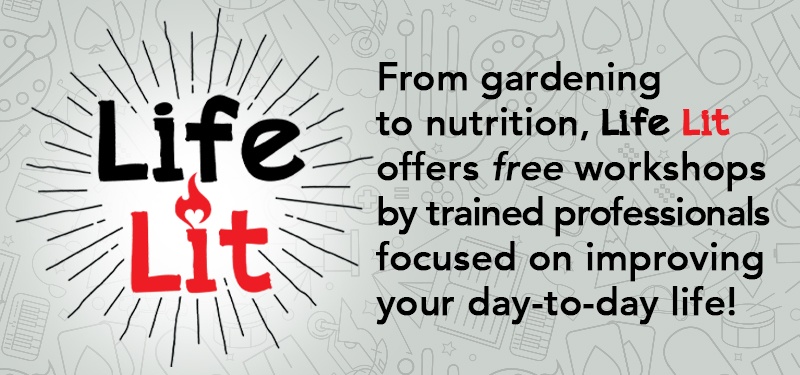 In July we continue to help you hone the skills you need in your yard or outdoor space! Join us for workshops with our friends from the UF Extension office that will teach you all about plants and bugs in your garden.
If you want to be the first to know about new workshops and locations, sign up for our Life Lit mailing list on our website.
Sign up for our three great workshops in July:
1. Plant Propagation & Garden Recycling Tuesday, July 5, 6 p.m., at Maxville Library
Learn how to propagate your plants and participate in a hands-on demonstration of how to recycle throw-aways for the garden.
2. Gardening for Bees, Birds, and Butterflies Tuesday, July 12, 6 p.m., at Highlands Library
Learn about all the reasons why certain plants attract birds, bees, and butterflies. UF/IFAS Extension Agent Tonya Ashworth will help you understand different ways to attract birds, bees, and butterflies and how these pollinators can impact your garden.
3. Good Bug/Bad Bug Tuesday, July 26, 6 p.m., at Webb Wesconnett Library
Do you know a pest from a beneficial? Identification is most important. Learn the 6 groups of beneficials and 5 groups of pests.