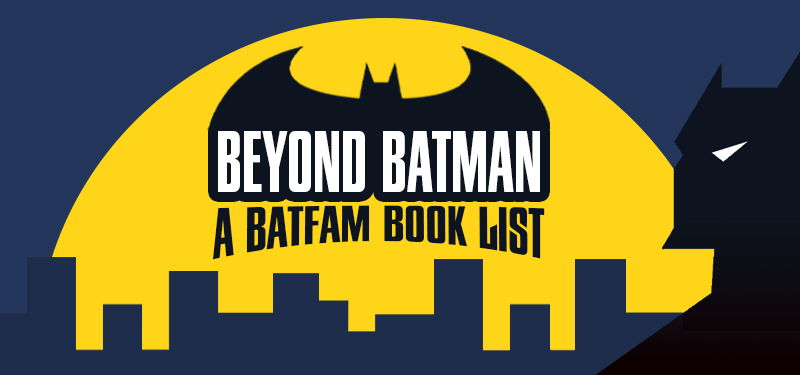 The Batman Returns
The newest Batman film just hit theatres today, with a relatively young actor (Robert Pattinson) donning the dark knight's (in)famous cape and cowl. Positive reviews and audience scores are pouring in for the gritty "super-noir" set in the vigilante's second year of fighting crime.
Beyond Batman
This latest reboot will launch a shared universe (with two sequels and two spin-off series planned) though it's unclear yet if it'll tie into the large DC Extended Universe. For now, fans looking for stories from Batman's later years or those centered around other members of the "Bat Family" will have to look beyond the big screen.
Fortunately, Batgirl, Batwoman, Robin, and Nightwing are all well-represented at the Library!
One Big Happy Bat Family
Batman: 80 Years of the Bat Family by Scott Snyder is an excellent introduction to the whole team, along with many other familiar friends and foes.
The Boy(s) Wonder
Everybody knows Batman's faithful sidekick. But did you know there's more than one? Catch up with the original, Dick Grayson, in Nightwing: Better Than Batman or Grayson: Agents of Spyral both by Tim Seely.
Sometimes, just one Robin isn't enough! In We Are Robin: The Vigilante Business by Lee Bermejo, there's a whole nest of them!
Bruce Wayne also has a biological son. And he was raised by assassins! Batman and Son by Grant Morrison and Teen Titans: Damian Knows Best by Benjamin Percy collect some of Damian Wayne's best stories.
Where do you come from Batgirl?
Did you know? The original Batgirl, Barbara Gordon, was a librarian?! Learn more about her and her successors in stories like Shadow of the Batgirl by Sarah Kuhn and Batgirl: Silent Knight by Scott Peterson, which find Gordon taking Cassandra Cain under her (bat) wing.
For more, check out the rest of our Bat Family Booklist.