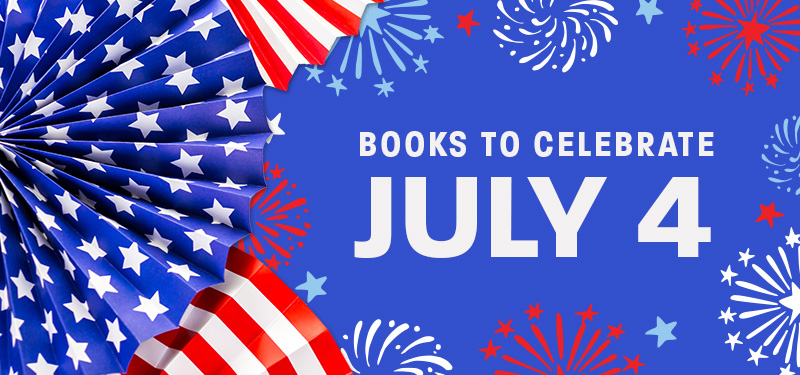 #Happy Birthday, America!
How does your family celebrate our nation's independence? Maybe you wake up early on the Fourth of July to bake that all-American apple pie? Or do you spend the whole morning preparing for that big barbeque in the backyard or picnic in the park? Of course, there are also parades and fireworks and all sorts of fun traditions that we do together as neighbors, friends and fellow citizens!
#Patriotic Reads
There are so many different people living and celebrating in these 50 states and so many different cultures represented, too. So, of course, there are lots of ways you and your family can honor America's 247th birthday. You might even be welcoming new family members and starting new traditions this year!
The Library has books (for all ages) that reflect the grand diversity and the rich tapestry that make our country and our community here in Jacksonville so great. We've highlighted a few of those books (for young readers) here - to help you get the party started!
---
#Books We Recommend
---
Please note: All Jacksonville Public Library locations will be closed on Tuesday, July 4, in observance of the Fourth of July holiday.