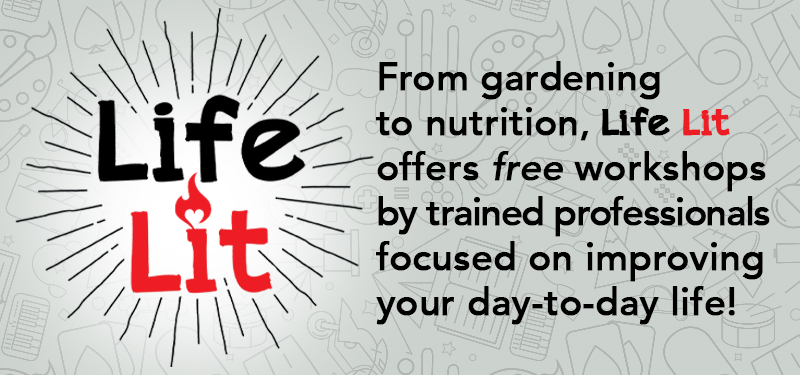 #Check out Life Lit, our new series bringing you the workshops you need to improve your day-to-day life!
The first skills we'll help you learn or hone are the ones you need in your own yard or outdoor space! Join us for a variety of workshops with our friends from the UF Extension office that will teach you all about gardening, from choosing the right plant to making sure you keep the pests away and the beneficial bugs happy.
You can attend these workshops at our Highlands and Maxville branches right now, and we'll be expanding to more branches later in the year. If you want to be the first to know about new workshops and locations, sign up for our Life Lit mailing list on our website.
#Sign up for our two great workshops in April:
Gardening – Finding Pollinators, April 5 @ 6pm, Maxville Library
How does your garden grow? With the help of pollinators of course. Learn how to identify pollinators in your garden!
Dealing with Insect Pests in the Landscape, April 27 @ 6pm, Highlands Library
Learn about all the reasons why certain insect pests harm your plants. UF/IFAS Extension Agent Tonya Ashworth will help you identify pests and create a plan to minimize their impact on your lawn/garden.