Monday, September 19, 2022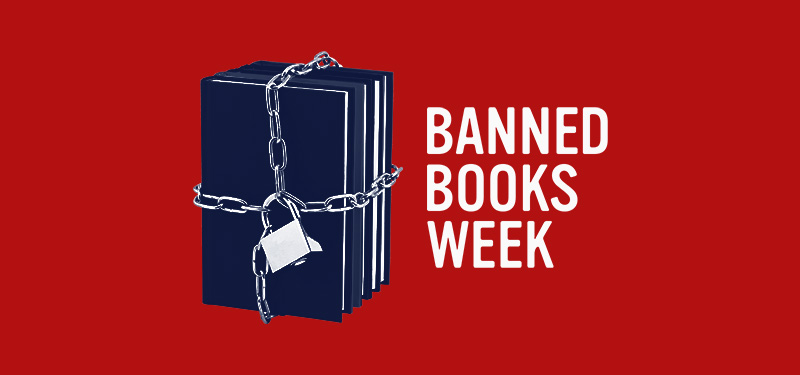 #Books Unite Us
Launched in 1982, Banned Books Week is the official annual celebration of the freedom to read. Typically held the last week of September, it brings together librarians, booksellers, publishers, journalists, teachers, and readers of all types in shared support of free and open access to information. The event is sponsored by a coalition of diverse organizations dedicated to free expression which include the American Library Association (ALA), American Society of Journalists and Authors, National Council of Teachers of English, and many others. 
Each year, the ALA Office for Intellectual Freedom compiles lists of the Top 10 Most Challenged Books as reported in the media and submitted by librarians and teachers across the country. Libraries and bookstores often mark the occasion with book displays, like the one below.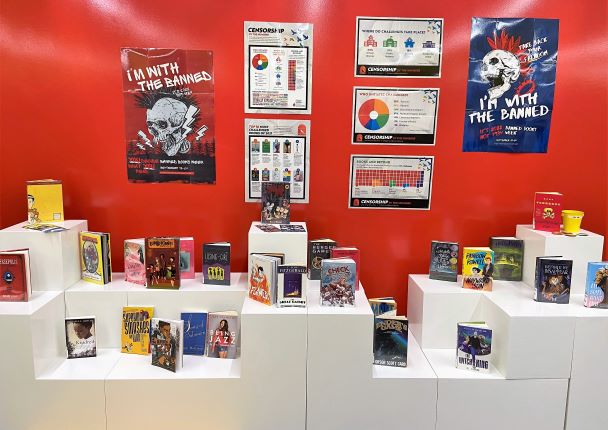 #Decide for yourself (and your family)
Many of the books that have been challenged over the years have gone on to become classics, like Where the Wild Things Are by Maurice Sendak, The Giving Tree by Shel Silverstein and A Wrinkle in Time by Madeleine L'Engle.
Some challenged books have even become hit TV shows or movies, like The Hate U Give by Angie Thomas or Margaret Atwood's The Handmaid's Tale. Attempts to censor these materials or restrict access often catapult these titles, their authors as well as the issues they raise to national prominence. 
If you have questions or concerns about your library's collection, please read Jacksonville Public Library's Collection Development Policy including the process for a "Request for Review of Library Materials." Think something should be added? You can also Suggest a Purchase or Market Your Book to the Library.
#Frequently Challenged Books for Kids
#Frequently Challenged Books for Teens
#Frequently Challenged Books for Adults