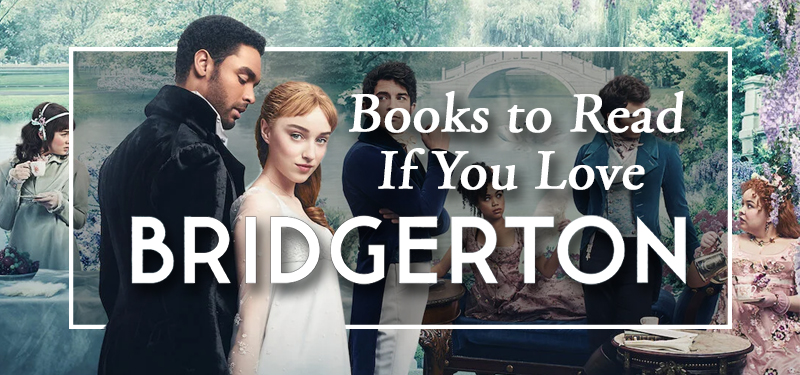 The Talk of the "Ton"
What happens when Shonda Rhimes takes on historical rom-coms? An eight-episode Netflix series watched by 82 million households! The streaming television period drama, created by Chris Van Dusen and based on Julia Quinn's popular novels, revolves around the "Ton" — or the lives, loves and fancy balls of London's high society. "Le bon ton" is French for "good manners."
And with book titles like The Duke and I and The Viscount Who Loved Me, there's bound to be a ton of romance and "well-mannered" frivolity.
"A single man in possession of a good fortune…"
One of the most famous works of English literature, Jane Austen's Pride and Prejudice, was not only set in but also written and published during the Regency Period. It was a time when dating came with very strict rules.
"Must be in want of a wife"
Like Austen's novels, Bridgerton often leans into the comedy of such restrictive courtship (and the inevitable perils of miscommunication that would-be lovers fall into). If you're looking for more laughs, check out To Have and to Hoax by Martha Waters or Mr. Malcom's List by Suzanne Allain.
From Mr. Darcy to McSteamy
Described as a "cross between Downton Abbey and Gossip Girl," Bridgerton is a bit... risqué. Want a book with some extra "steam?" Check out The Wrong Marquess by Vivienne Lorret.
Once Upon a Time (in Shondaland)
Unlike the novels, the Netflix series is set in an alternate history with a racially-integrated London where people of color are members of the nobility. If you're looking for more inclusive romance novels, check out Rebel by USA Today bestselling author Beverly Jenkins. If you like your historical fiction with a touch of fantasy, A Wolf in Duke's Clothing by Susanna Allen adds shapeshifting to the mix.
What more? Check out the full list: