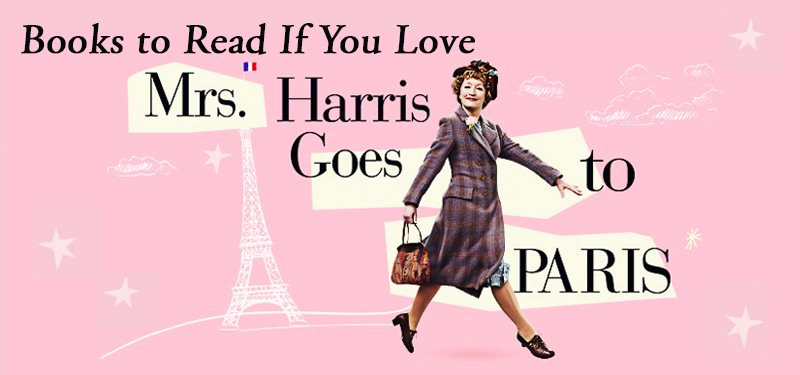 #Grabbing Life by the Ball Gowns
Whether you're a Francophile, a fashionista or just a fan of heartwarmingly good stories: Mrs. Harris Goes to Paris has a little something for everyone. This newest movie is the third adaptation of the beloved 1958 novel by Paul Gallico.  It follows Ada Harris, a humble but determined housekeeper, whose one wish is to wear a couture Christian Dior dress of her very own. It's this seemingly impossible dream which takes her on an extraordinary, life-changing adventure.
#Lost in Paris
Mrs. Harris wasn't the first person enchanted by the great city on the Seine and she won't be the last!
Whether it's the sights, the lights, or the fact that it's the center of the glamorous fashion world: Paris has a certain je ne sais quoi. It's also the perfect setting for a coming-of-age memoir.
My Paris Dream by American fashion journalist Kate Betts recounts her early days as another outsider looking in. Hoping for her own initiation into the high fashion world of her dreams, Kate takes off to Paris and starts working her way through a series of dues-paying jobs until – like Ada Harris – someone on the inside gives her a chance.
#A Second Life: Adventures in Re-Invention
The hardworking protagonist of Jenn McKinlay's Paris is Always a Good Idea comes to the City of Light a little lost and longing for love after the death of her mother. Will she find what (or who) she's looking for?
For another unexpected journey of self-discovery, check out Miss Benson's Beetle by Rachel Joyce. Like Mrs. Harris, Margery Benson's story is set in London, post-World War II. It follows her and her fun-loving traveling companion, Enid Pretty, on a cross-ocean quest in search of the elusive golden beetle.
Want more read-a-likes?
#Get more book recommendations: