Wednesday, August 3, 2022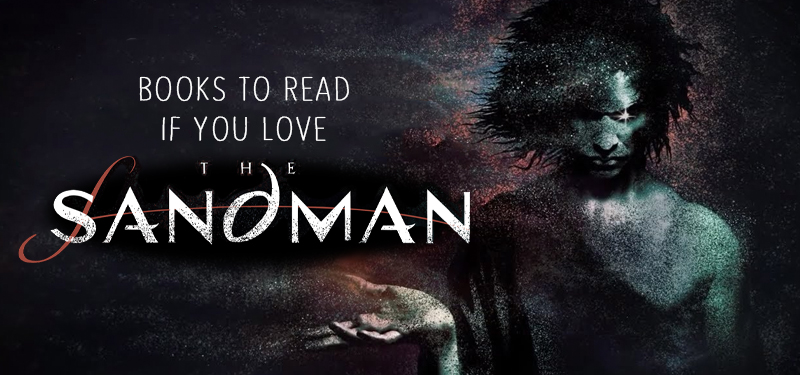 #Enter Sandman
The long-awaited small-screen adaptation of Neil Gaiman's The Sandman just dropped on Netflix!
If you're not familiar, the television series is based on the popular, award-winning comic series, published by DC Comics (1989-1996). It was also one of the first graphic novels to appear on the New York Times bestsellers list! If you want to get caught up, check out the comics on Hoopla Digital.
The Sandman follows Dream (AKA Morpheus), Lord of Dreams. He's just escaped after being held captive for 106 years and he's out to restore order in his kingdom of "Dreaming." A blend of mythology, history and horror, the series appeals to fans of multiple genres.   
#Other dark tales
If you're already fan and looking for read-a-likes, you might want to check out Dreams of Shreds and Tatters by Amanda Downum, which follows nightmare-riddled Liz Drake into the darkest depths of the Dreamlands in search of her missing best friend.
#More ancient gods
As one of the seven Endless, Morpheus is (canonically) older than the pantheon most of us are familiar with. But if you're into the gods of ancient mythology, you might want to try Devil May Cry by Sherrilyn Kenyon which follows Sin, an ex-god turned Dark-Hunter, who dreams only of regaining his powers and getting revenge on the deceitful goddess who stole his powers. Just one problem: human-flesh-eating demons are on the loose!
#Just one more chapter…
Why count sheep when you could be reading? And with series like Locke & Key by Joe Hill, you'll have plenty to keep you up at night! After their dad's gruesome murder, the Locke children return to his childhood home in Lovecraft, Massachusetts, where they discover magical keys that unlock powers — and family secrets. Like The Sandman, it's also been adapted as a Netflix series!
#Book recommendations: