Wednesday, March 16, 2022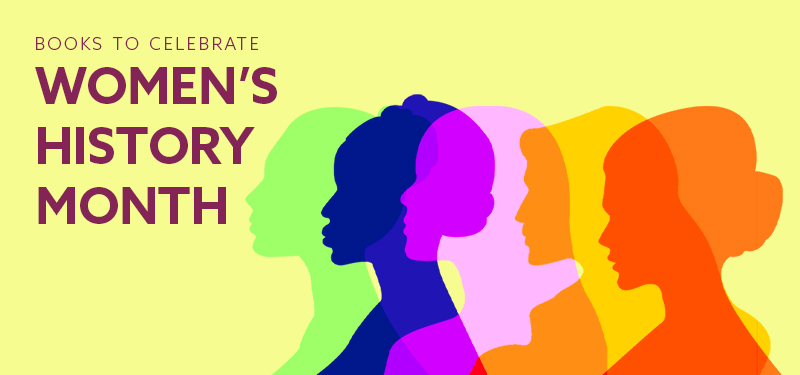 #Celebrating All Women
Women's History Month is a great opportunity to celebrate the lives and achievements of trailblazing women and girls throughout history, in the present day and all over the world. It can also be a time to reflect on both the progress made and the battles left to fight. What "glass ceilings" are still left to shatter? Who is being represented and whose stories still need to be told?
Get inspired by women from all walks of life with the diverse collections available at your libraries.
#Women's suffrage
Get to know some of the amazing Black, Asian, Latina, and Indigenous women who helped lead the fight for women's right to vote. Released on August 18, 2020 – the hundredth anniversary of the 19th Amendment – Finish the Fight by Veronica Chambers celebrates fierce (but often forgotten) women like Yankton Dakota Sioux writer and advocate Zitkála-Šá and Mary Eliza Church Terrell, cofounder of the National Association of Colored Women.
#Breaking down barriers
For more kid- and adult-friendly biographies, check out Changing the Equation by award-winning author Tonya Bolden explores 50+ U.S. Black women who defied racial discrimination to become pioneers in the fields of computer science, medicine, physics and other STEM (science, technology, engineering, and math) fields or Not Playing By the Rules by Lesa Cline-Ransome, which introduces young readers to 21 superstar female athletes who broke through barriers placed upon women in sports.
#Feminism for all
Women's History Month is about more than uplifting the firsts-in-her-field. After the trails have been blazed, who gets to follow in those footsteps?
Adapted from the TEDx talk of the same name, We Should All Be Feminists by Chimamanda Ngozi Adichie offers readers a new definition of feminism, one that's rooted in inclusion.
For more examples of phenomenal women including some that history may have forgotten, check out: