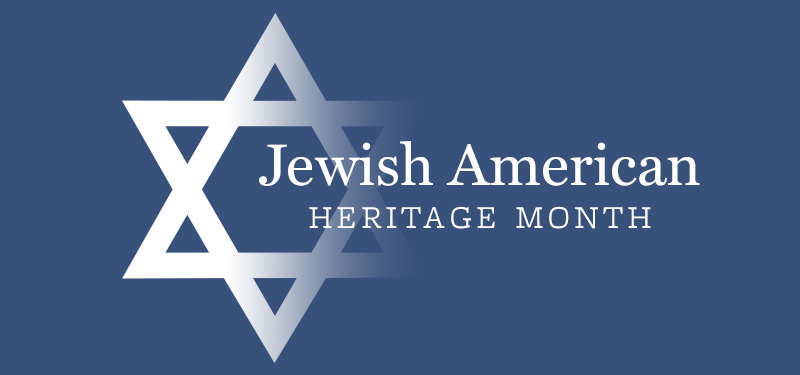 Celebrated every May, Jewish American Heritage Month brings together hundreds of organizations and Americans of all backgrounds to discover, explore, and celebrate the vibrant and varied American Jewish experience and to honor the generations of Jewish Americans whose contributions have helped form the fabric of American history, culture and society.
From the Library of Congress website:
"On April 20, 2006, President George W. Bush proclaimed that May would be Jewish American Heritage Month. The announcement was the crowning achievement in an effort by the Jewish Museum of Florida and South Florida Jewish community leaders that resulted in resolutions introduced by Rep. Debbie Wasserman Schultz of Florida and Sen. Arlen Specter of Pennsylvania urging the president to proclaim a month that would recognize the more than 350-year history of Jewish contributions to American culture. The resolutions passed unanimously, first in the House of Representatives in December 2005 and later in the Senate in February 2006."
#Books for Kids
#Books for Teens
#Books for Adults
---
#For Researchers
The Main Library is home to the Holocaust Collection, a selection of resources documenting one of the most horrific events in human history. In addition to books, recordings, films and other materials cataloguing the history, events and aftermath of the Holocaust, the collection includes eyewitness accounts from 16 local Holocaust survivors (available on DVD). Located in the Grand Reading Room, the Holocaust Collection is made possible in partnership with Remembering for the Future Community Holocaust Initiative.
---