Wednesday, August 17, 2022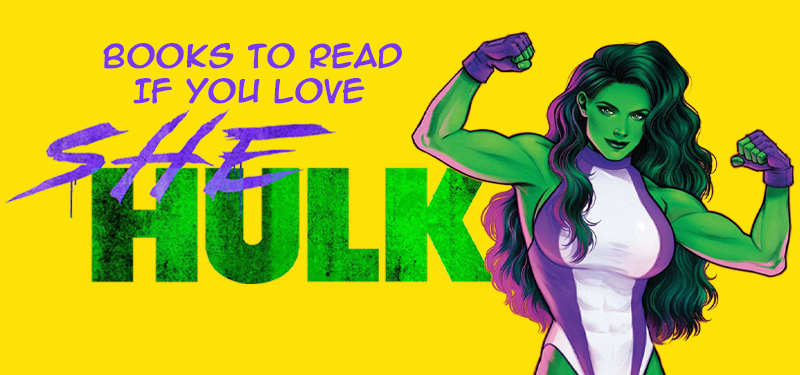 #It's Not Easy Being Green…
Jennifer Walters, a.k.a. She-Hulk, is not like other Marvel heroes. Unlike her cousin, Bruce Banner, she doesn't lose herself to the "monster." And unlike fellow lawyer (and vigilante) Matt Murdock/Daredevil, she doesn't have a secret identity. Talk about work/life balance!
#Hulk SMASH-ing Expectations
Marvel's newest Disney+ series, She-Hulk: Attorney at Law, is faithful to its comic-book counterpart in many ways, but it's also a departure from "the formula." Granted, the Marvel Cinematic Universe (MCU) has set itself apart from other (grittier) superhero franchises by not taking itself too seriously (especially with characters like Thor). So maybe a female-led comedy/legal drama (albeit with a healthy dose of action and adventure) is just what the Doctor (Strange) ordered?
#Single, 30-Something, Six-Foot-Seven, Superpowered (and Green)
If you're new to the Jade Giantess or just find yourself wanting more than an episode a week, Hoopla has you covered! You can start with the character's debut in the 1980s (The Savage She-Hulk) or check out her more recent exploits.
Looking for more strong women? Travis Baldree's Legends & Lattes is billed as "a novel of high fantasy and low stakes." It follows Viv, an orc barbarian, who dreams of opening her own coffee shop. She's got a pretty decent nest egg (after years of adventuring). The problem? She needs to scare up business – in a town where no one's even heard of a latte – while also trying not to look too intimidating.
#Girl Power
Marvel has no shortage of powerful women – with more and more leading their own shows and movies. Powers of a Girl by Lorraine Cink explores the lives of 65 "Marvel Women" and how they teach us about courage and strength. The list includes Kamala Khan – a.k.a. Ms. Marvel – and Spider-Gwen!
#More Book Recommendations: