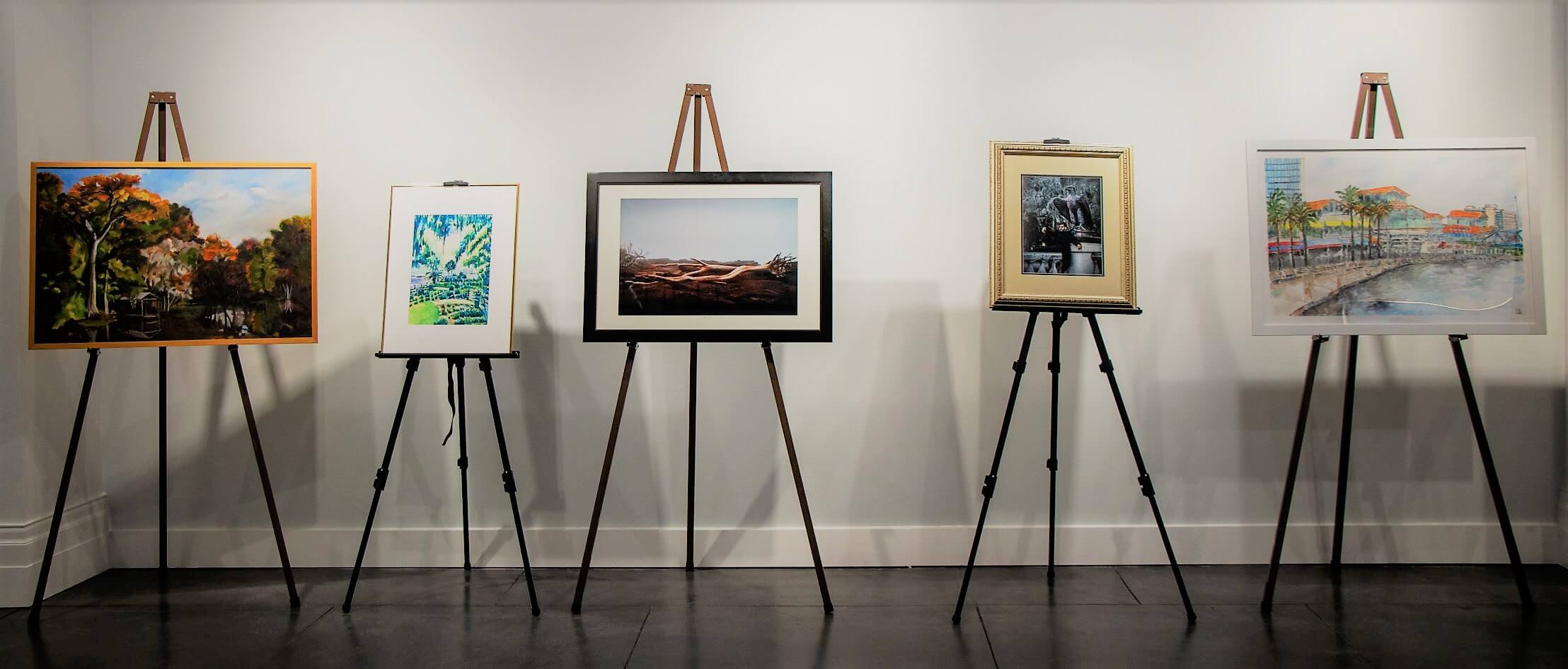 #Jacksonville Past & Present
It's not everyday a city celebrates its Bicentennial! That's why Jacksonville Public Library is so pleased to host the "Jacksonville Past and Present" Bicentennial Art Exhibition featuring the work of Jax artists from June 1 through June 30 in the Gallery at Main Library. The show was organized by the Arts Center Cooperative and Jacksonville Artists Guild with around 100 individual pieces submitted for consideration. Judges from the Cummer Museum of Art & Gardens and the Museum of Contemporary Art (MOCA) selected 70 for display.
#Theme
Artists were asked to illustrate their Jacksonville with a current or past event, place, person, etc.
"​What makes Jacksonville special to you? What is a memorable event in the city's history? Highlight an individual that changed the fabric of Jacksonville. Do you love the greenspaces, the zoo, the urban core, the fact that Jacksonville was once the winter silent movie capital of the World? You can research our past for an iconic image or portray an important piece of today."
#Events
Six finalists will be announced at the Opening Reception on Wednesday, June 1 during Art Walk (6 - 8 p.m.). Light refreshments will also be served. The Best in Show, Second and Third Place, 3 "Judges' Recognition" and $2000 in prize money will be awarded on the main stage at the Bicentennial Street Festival & Fireworks event on Saturday, June 11 at 5:30 p.m. in Riverfront Plaza.
If you have questions about the artwork, docents will be on hand June 1 during Art Walk and starting at noon on June 11. During the festival, there will also be a "Vystar Kidz Art Walk" from noon to 4 p.m. featuring the work of local students (age 10 and under) on the sidewalk in front of the Main Library.