#Local Author Collection
Jacksonville Florida is the home of many talented writers. To make your work accessible to the entire community, Jacksonville Public Library created the Local Author Collection. Physical items in this collection are available for customers to check out through the Library's catalog. 
To be considered for the physical collection, please visit Submit your Book to the Local Author Collection or Market Your Book to the Library to see the requirements and process for adding your book(s).
To find great e-books from local authors, all you have to do is visit our Biblioboard site or download the Biblioboard Library app! If you're curious about how to subjmit your ebook to the Biblioboard discovery platform, please read on!
---
#Submit your E-book
Jacksonville Public Library is partnering with Library Journal and the Indie Author Project to help readers find your e-books through the Biblioboard discovery platform. The Indie Author Project helps authors upload their work for inclusion into one (or both) of two online collections: the Indie Florida collection and Library Journal's Indie Author Project Select (nationwide) collection. 
By submitting your book through the Indie Author Project, you can earn readers and build buzz on your book. Go to the Indie Author Project to read the terms of agreement and submit your title. 
#Edit and Format Your E-book
Need help getting your e-book ready for Biblioboard Library? Pressbooks is a free, online tool that you can use to format your manuscript for e-book distribution or to get it ready for on-demand printing. Whether you want complete control over your own content or the ability to collaborate with other authors and editors, Pressbooks might be just what you've been looking for!
You can start using Pressbooks no matter where you are in the writing process. You can write, edit and format all with this one tool, so there's no need for a separate word processing software. When you're ready to release your book to the world, you can submit your book to the Indie Author Project directly from the Pressbooks site.
---
#More Resources for Writers
Learn or improve your digital publishing chops with hundreds of videos and courses free from LinkedIn Learning with your library card. Check out their expert-led courses on Digital Publishing.
Several of "The Great Courses" cover writing and publishing very well. Log-in to Kanopy with your library card to access Great Courses.
---
#Looking for a Community of Writers?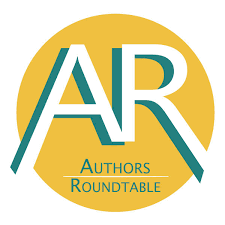 Looking to make friends with and learn from other local authors? Need help with writing, editing, publishing or marketing? Network with other Northeast Florida writers! The Authors Roundtable is a local 501C3 that supports authors in reaching their highest potential. Meeting on the first Saturday of every month at 10:15 a.m. – live at the Main Library – authors participate in educational forums, workshops, classes, and events. All genres are welcome. Find them on the Conference Level in the Learning Space across from the Center for Adult Learning. 
---
#Books About Writing
#Books on the Business of Writing (and Publishing)
---