Time to get ready for the chilly weather! Join us this month as we explore winter. 
#READ: Winter Dance by Marion Dane Bauer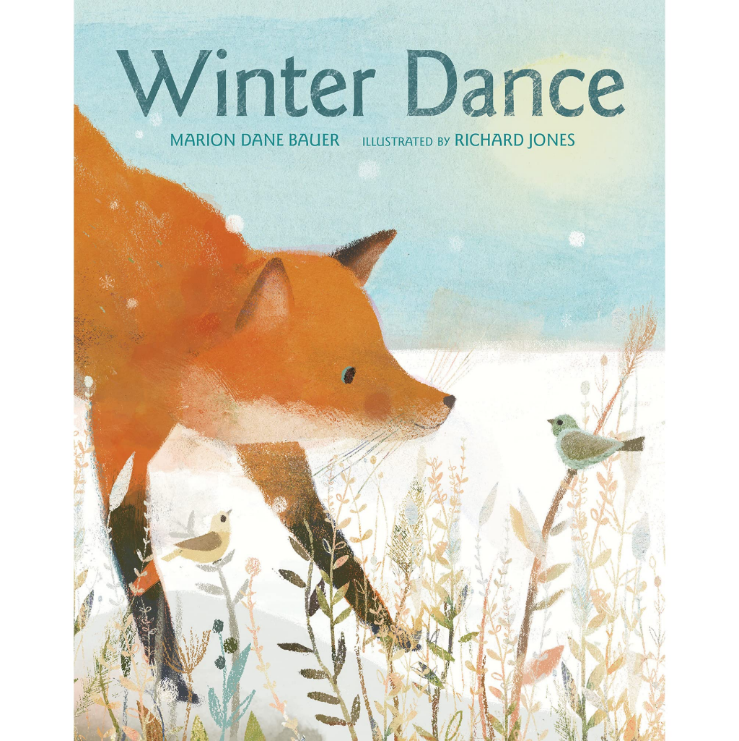 Use your library card or apply for an e-card here to access our digital library!  
Snow is coming, and it's time to get ready! The squirrel gathers nuts, the geese soar south, and the snowshoe hare puts on its new white coat. But what should the fox do? Each animal advises the fox that its own plan is best, but the fox thinks otherwise--yet it's not until he meets a golden-eyed friend that he finds the perfect way to celebrate the snowfall. 
Increase pre-literacy skills as you read together: 
Define words your little one may not be familiar with, like chrysalis or toppled, and encourage them to say the words with you. 
Ask little learners to name the animals the fox meets in the story.
Choose a letter to look for while reading (such as the first letter in your child's name) and have your little one trace the letter in their palm when they find it.
Encourage your little learner to help you tell this story by joining in when the fox says, "That won't do for me." 
#SING: Dance Like Snowflakes  
(Tune: Frère Jacques) 
#EXPLORE: Snowball Stamping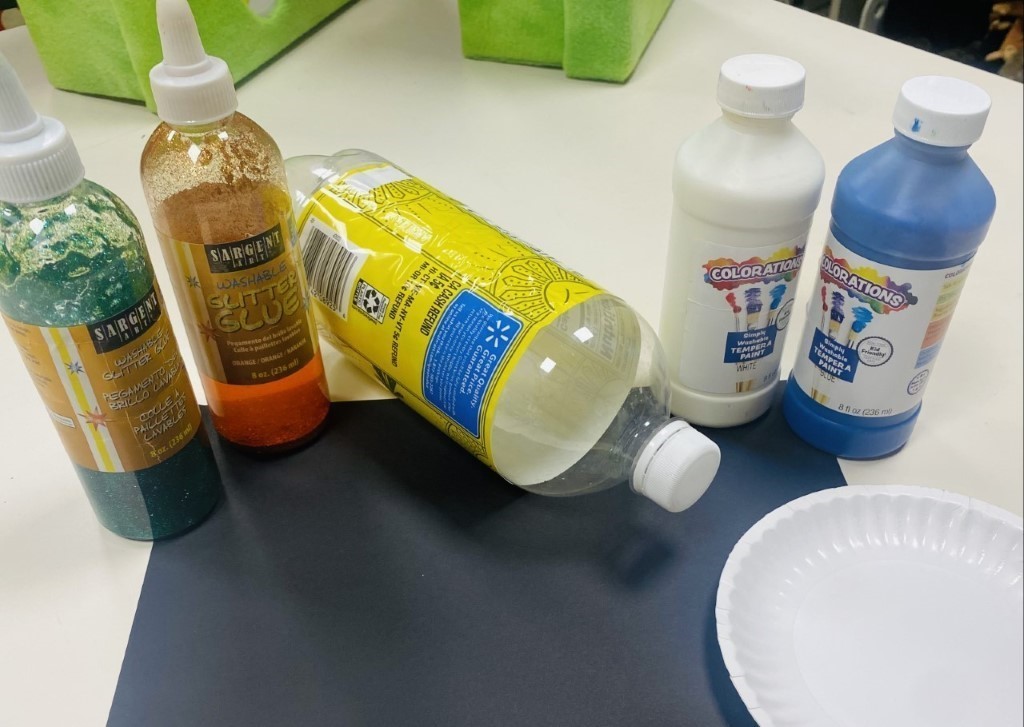 Materials 
Paper plate (or another surface) to use as a paint palette
Plastic tablecloth or newspaper
Black or blue construction paper or cardstock
White and/or blue paint
Homemade stamps (empty plastic water bottles, corks, circular sponges, toilet paper or paper towel rolls, cotton balls, etc.)
Optional: Glitter glue
Instructions 
Protect your workspace by laying out newspaper or a plastic tablecloth
Pour paint onto palette. Place paint and homemade stamps on table, and place paper in front of each little learner.
Allow your little one to explore the stamps by dipping stamps into paint and pressing them onto the paper to create snowballs.
While your little one creates, talk to them about the art they are making. Asking questions while they create encourages them to talk about their art and become aware of the choice they are making. Ask questions to prompt reflection, such as, "What do you think would happen if you swirled the paints together?" and "Why did you choose to use the blue paint here?"
Optional: Squeeze small amounts of glitter glue onto paper to create sparkling snow in the background of your art.
#JOIN: Attend a program virtually or in person!   
View all early childhood programs and events offered this month.  
For virtual programs, registration is required to receive the Zoom link. Use the link in the program information to register. 
For in-person programs, registration is required. If space allows, walk-ins will be admitted. Use the link in the program information to register. 
#KEEP READING:
Continue exploring a winter wonderland with these wonderful books!